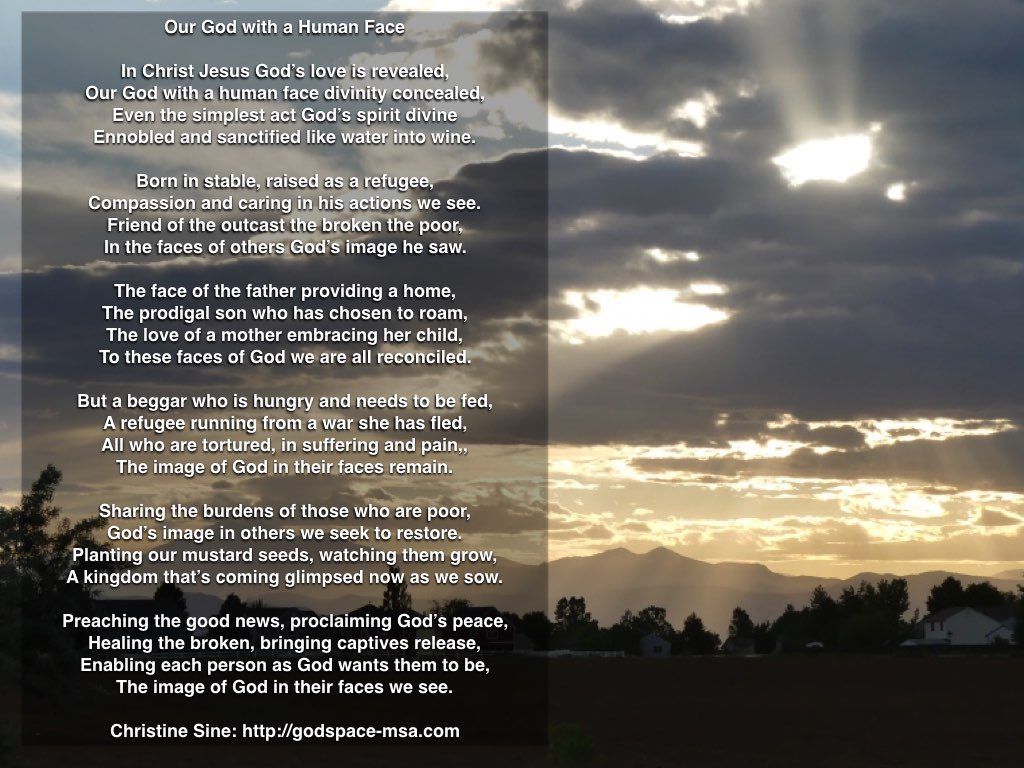 What is the image that comes to your mind when you think of the face of Jesus?
I love to explore images of Jesus from different cultures. I find that looking at Jesus from a Chinese, African or Latin American perspective often reveals new aspects of who Jesus is to me.  If you are looking for a great array of images of Christ from different cultures I heartily recommend Matt Stone's blog Glocal Christianity
Some of my favourites images come from the art of Chinese artist He Qi. He Qi first encountered Jesus while painting a replica of Madonna during the political unrest of Maos time. In the daytime he painted Chairman Mao and at night he painted Raphaels Madonna, allowing her peaceful eyes to touch his heart. Since then he draws only scenes from the Bible and seeks to incorporate Christian art into his Chinese culture, changing the image of Christianity from a foreign art to a familiar sight. As the first man to get his PhD in religious images after the communist regime fell, He Qi has studied in China and in America. Currently one of the most popular artists in Asia, He Qi's amazing use of bright colors and stories tell of a Truth that could change the east.
I also love the art painted by a Cameroonian organization called Jesus Mafa. In 1973, Christian communities in Cameroon (Africa) longed for a visual representation of their Jesus. As a group, they staged important scenes of Jesus life which were then painted by a French artist, captivating the African spirit. Their colorful representations have been sold around the world and continue to touch people of all nationalities, showing a mix of the simplicity and profound spirituality with which Jesus changed lives.
Overseas Ministries Study Center used to host artists from around the world for a year long artist in residency programme. I love to browse through their art gallery to remind myself of the diversity of the ways we see Jesus.
There is another interesting set of images of the faces of Jesus on the Rejesus website.
David Hayward has recently created a wonderful set of portraits of Christ. I particularly love his RefuJesus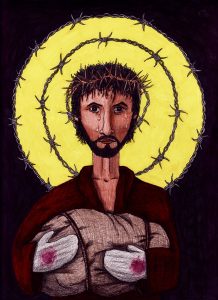 Contemplated the image of Jesus resulted in one of my first prayers – the one at the top of this post. It also resulted in the video below which I know I have posted before, and it old and needs to be updated  but it still inspires me and I hope will do the same for you.
When you think of Jesus what image comes to your mind? How has that changed over the years? What helps you to create a more realistic image of who Jesus was and is?