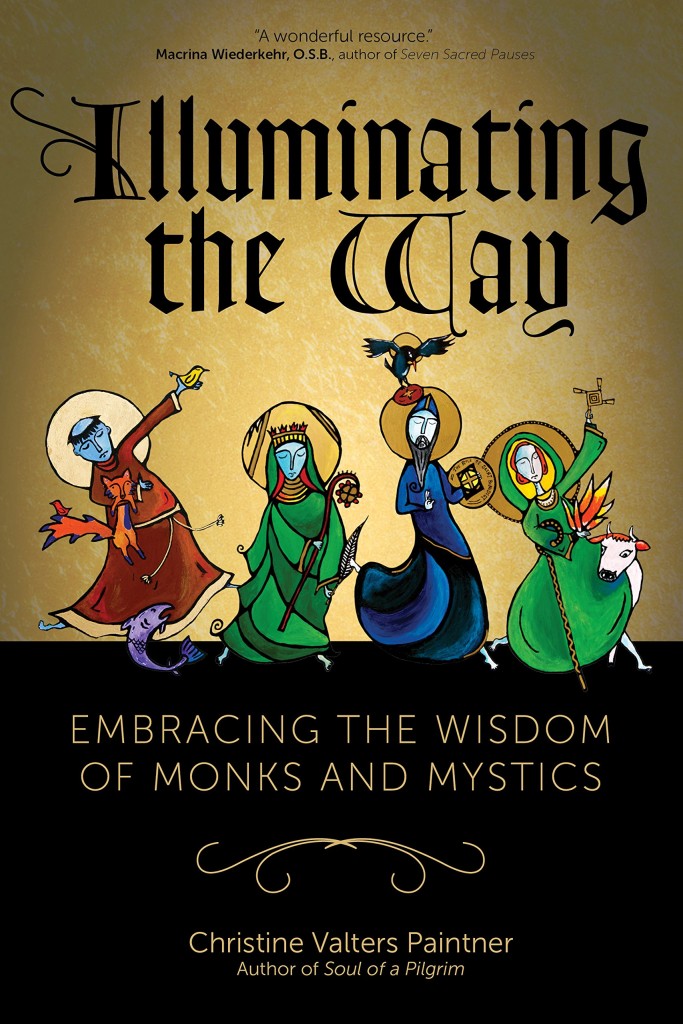 This is yet another gem from Christine Valters Painter in which she invites us to journey with 12 monks and mystics into a deeper understanding of life, faith and personal growth. From the prophet Miriam, to Thomas Merton Christine spans the centuries of wisdom offered by such diverse characters as King David, the Celtic saints Brendan and Brigit, and St Francis of Assisi. I love the way she explores the archetypal characteristics of each and the embodiment of these characteristics in our own lives.
This is not a book to be read quickly. Christine comments: The expressive arts enlarge our capacity to see the holy at work in the world. (xix). Like all her books, Illuminating the Way is rich with invitations to creative practices, guided meditations and the recitation of beautiful prayers and poems that prove this is to be true. This entry into the holy presence of God is further enriched by the inclusion of images of each monk or mystic by Marcy Hall that we are encouraged to explore and reflect on and by scripturally based meditations by her husband John.
I thoroughly enjoyed taking time to reflect on the images and engage in the creative practices, as well as read the stories. It is a book that I heartily recommend to you. Study it alone or with your small group. I am sure you will also find it to be an enriching experience.