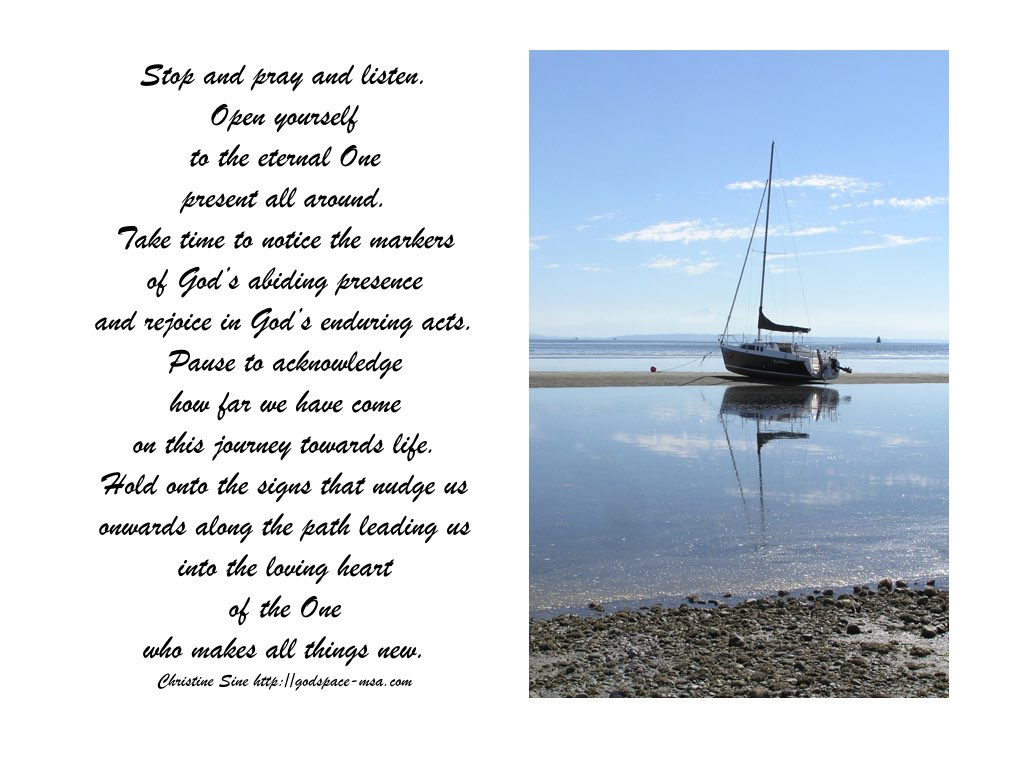 It is six months since we transitioned Godspace from my personal blog to a community blog with over 40 voices from 8 different countries – and the numbers keep climbing. A couple of months ago we initiated another new practice, our "author of the month" feature. We work hard to provide stimulating content that will stir your imagination, establish sustainable practices and deepen your faith. We are glad that so many are able to use the resources provided, not just in your personal formation but in that of your churches too.  Thank you for your enthusiastic response to all we are doing. Please help spread the word and encourage your friends to subscribe to the blog.
Come Listen with Us in the Next Few Months.
So what's happening over the next few months? Our focus will be on listening. So often we listen without really hearing. We spout answers without really listening to the questions. We talk when we should be silent. Yet God so often encourages us to listen, to pay attention and to keep silent. There is much for us to learn as we listen to each other, to the ancient followers of Jesus and to Jesus himself. Exploring many dimensions of the art of listening will draw all of us closer to our triune God and to the ways of God's kingdom.
In June we will explore the art of listening, publishing a new resource list compiled by our authors and featuring Keith Anderson and his inspiring new book A Spirituality of Listening. In July we will listen to the Celtic saints in preparation for our 25th Annual Celtic retreat, Celebrating with all the Saints, and in August we will explore what it means to listen to the life of Jesus. One of our authors, Nils Von Kalm commented: Our creeds talk about Jesus' birth and then move straight to his death and resurrection but skip over his life when most of the gospels are devoted to that. 
Come Commemorate the Saints and the Celebrations of our Cultures.
We are also planning some special posts to mark the feast days of our favourite saints and to commemorate significant days in our cultures. Here is a glimpse of what is coming:
JUNE
9th – St. Columba – Michael Moore, Christine Sine
19th – Father's Day (some countries) Keren Dibbens-Wyatt
20th – World Refugee Day – Ellen Haroutunian
JULY
11th – St Benedict – Nurya Love Parish
17th – World International Day of Justice – Steve Wickham
18th – Nelson Mandela International Day – Rowan Wyatt, Jenneth Grazer, Ellen Haroutunian.
AUGUST
5th-7th – MSA Celtic Prayer Retreat liturgies and prayers– Christine Sine, Andy Wade, Luke Winslow
30th – World Kitchen Garden Day
31st – St. Aiden – Michael Moore
If you would like to provide a post or prayer for another significant celebration please let us know.
This promises to be an exciting season for us. We appreciate your continued support, prayers and feedback as we move forward.