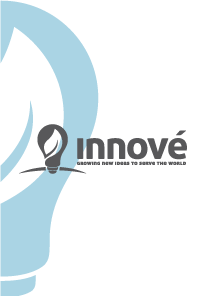 by Tom Sine –
Tonight we will launch Live Like You Give A Damn! Join the Changemaking Celebration at the Inhabit Conference at the Seattle School of Theology and Psychology. Wish you could be with us. Tomorrow, at the conference I will introduce some of those who are already a part of this changemaking celebration.
In this post I want to introduce one of them to you. Brian Jones who heads the Innove' Project will co-present with me and two other young innovators.
The back story is that several years ago the Colonial church in the Twin Cities area sold some property they owned for $2 million and decided to sponsor free enterprise competitions to make a difference in their community. Here is the "rad part" they invited anyone under 35 in the community to participate without being affiliated to their church or any church.
That first year Leah Driscoll won first place. Leah was deeply concerned that nearly 300,000 thousand of her neighbors live in a "food desert" where they didn't have access to grocery stores or fresh produce. Leah and her friends launched Twin Cities Mobile Market, designed to serve those in "food deserts" who don't have access to fresh produce and reasonably priced food. Leaders in the congregation volunteered as coaches and mentors to get these important ventures launched.
"Join me as we visit the Twin Cities Mobile Market and Leah Driscoll, who not only came up with this creative social innovation but has been very busy since the contest launching this innovative venture….This first bus has been transformed into a grocery store on wheels and is busy serving some of the underserved communities in the Twin Cities. Leah is now raising money for a second bus."
Watch the attached video of Leah on her first bus before it became a successful mobile market serving neighbors before we show it at Inhabit tomorrow. Tomorrow is also the last day to purchase Live Like You Give a Damn: Join the Changemaking Celebration, at our super discount pre-order price.
What would happen if churches in all our communities started inviting the changemaking ideas of the under 35 not only in our churches but in our community as well?
Let us know if your church decides to be this rad or any other examples you have seen of churches anywhere inviting the innovative ideas of the young in our churches or communities to make a difference a real difference in the lives of their neighbors…. We will share your best stories!