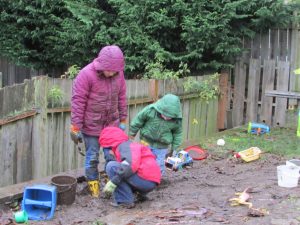 In the last few years, many parents are discovering how wonderful it is to get outside in the garden with their kids. As I have mentioned before, gardening, and interacting with nature is good for our health and well being, especially for that of our kids.
Living near nature dramatically impacts our health and interaction with nature decreases the health gap between rich and poor. Contact with nature helps children to develop cognitive, emotional, and behavioral connections to their nearby social and biophysical environments. Nature experiences are important for encouraging imagination and creativity, cognitive and intellectual development, and social relationships (Read the article). Kids in particular who suffer from nature deficit disorder and attention deficit disorder can have their symptoms alleviated by spending more time outdoors.
For fun worksheets and activities that can be done indoors or outdoors, check out Twinkl's Earth Day resources.
The Permaculture Research Institute has a great 4 part series on "Getting Kids into Gardening":
Edventures with Kids has one of the best list of resources for kids tools, plants to grow and activities to do in the garden that I have come across.
Burpee has a wonderful section for crafts and activities for Kids Gardening.
Curriculum for Children and Gardening
From National Gardening Association
From Container Gardening for kids
Ideas for Kids Garden Crafts
A couple of great Earth day videos for kids: