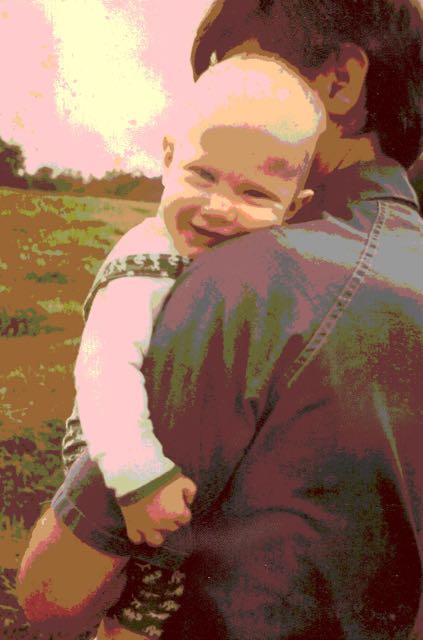 Genesis 22:2: "God said, 'Take your son, your only son whom you love, Isaac, and go to the land of Moriah. Offer him up as an entirely burned offering there on one of the mountains that I will show you'," Common English Bible (CEB.)
Prayer:
Heavenly Father, LORD God,
You know who's dearest to me
and whether or not that's You.
What hovers nearest my heart, O LORD?
What space has been filled
with no room left for You?
For Abraham, the filling, the indwelling
came with Isaac – or was it the promise
encompassed
beneath the breath and laughter?
What joy his birth gave to his father!
Do our lives fill You with joy?
Heavenly Father, help us to receive
and believe Your rejoicing
as You take joy in us.
Let nothing be joyless between us!
Let nothing blemish my worship and praise.
Let nothing in me mar Your pure Father's love.
Set me high
in the stream of Your Ruah,
and let the chaff in me blow away.
Help me to know –
as Abraham did –
that no matter what You ask of me,
Your love will bring back
only goodness –
even from the grave.
Thoughts:
Generations later, the site where Abraham offered up his son is said to have become an ideal threshing floor, set on a spot high and windy where grains of wheat would immediately separate from the useless chaff. Reportedly, King David bought that site, which became the location of the Temple, built by his son Solomon. On that holy ground, animal sacrifices were made to God, Who clearly prohibited – and, in Abraham's case, clearly prevented – a human sacrifice. What joy Abraham must have felt as he received back his dearly beloved son, given to him again from God!
————————————————————————————
This is the first of a series of posts byMary Harwell Sayler excerpted from Praying with The Word on Love, a book in progress.