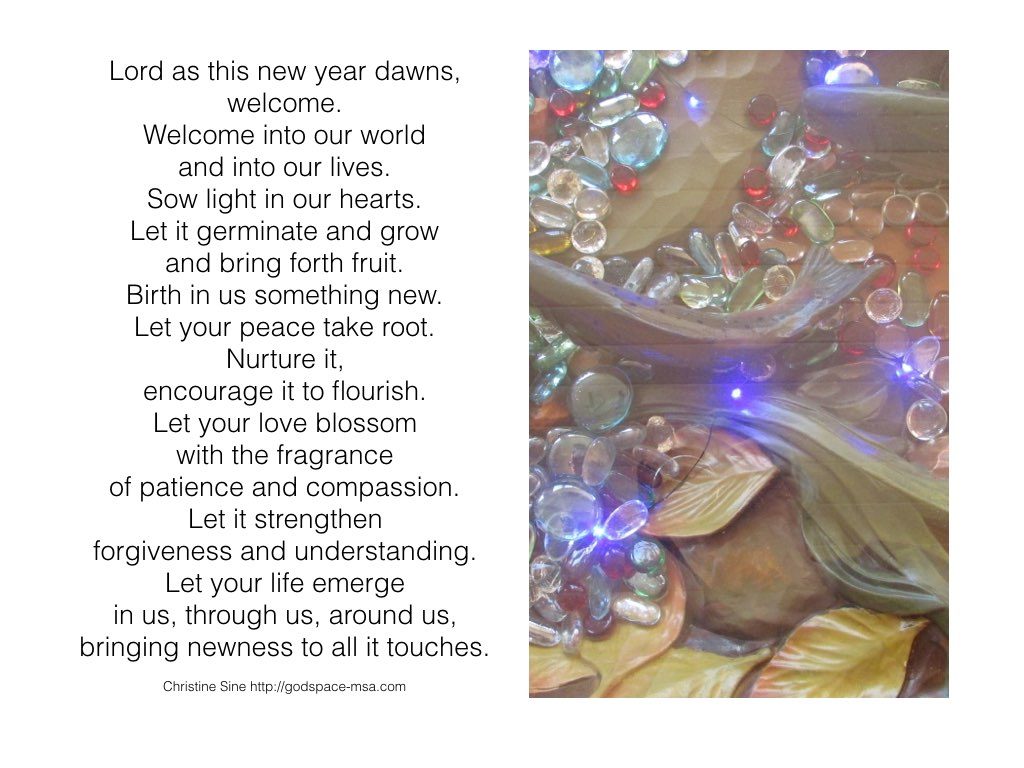 Yesterday I blogged about 3 new habits for 2016.  As I reflected on that this morning I realized I wanted my new year's prayer for 2016 to reflect that as well. A little positive reinforcement is one way to inculcate new habits into our lives. Through gratitude, hope and joy I want to see the new life of God emerge in and around me this year in new ways and I want to do what I can to make it happen.
It is not by accident that my metaphors here are gardening ones. As the new year dawns I start to think about the garden and what I want to plant and nurture into life.
I know my dreams and hopes will be bigger than my ability to fulfill them but their inspiration will give birth to a new and nourishing garden – just as I hope this prayer will too.
What are you hoping for in 2016?