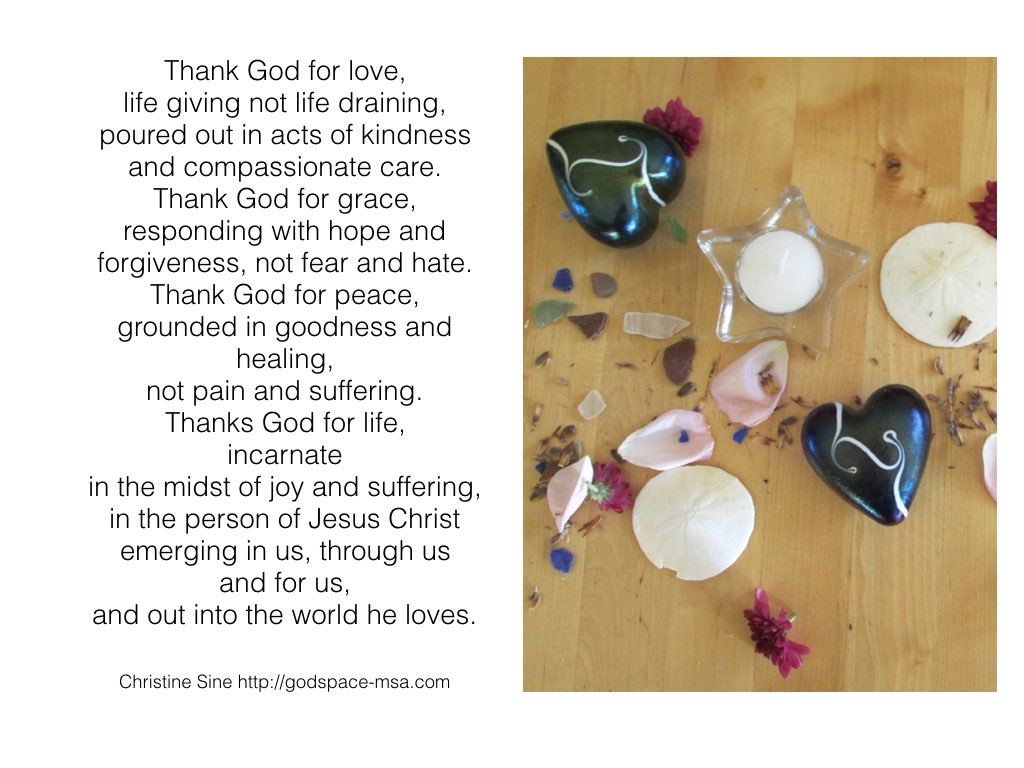 American Thanksgiving is on Thursday, a day that I, like so many others, love to celebrate with friends and family. last year I wrote this liturgy for the season and a prayer entitled Thank God It Will Suffice. 
Each year as we approach this day I am reminded of the power of thanksgiving and gratitude. It makes us happy, boosts our health, improves our immune system, helps us sleep better and even makes us score higher on tests.
I always try to take time at Thanksgiving to remind myself of the many blessings God has gifted me with and I encourage you to do the same. In the midst of travel, cooking and fun with family and friends take time this thanksgiving to offer up your gratitude to God for all the blessings of life, love and grace.