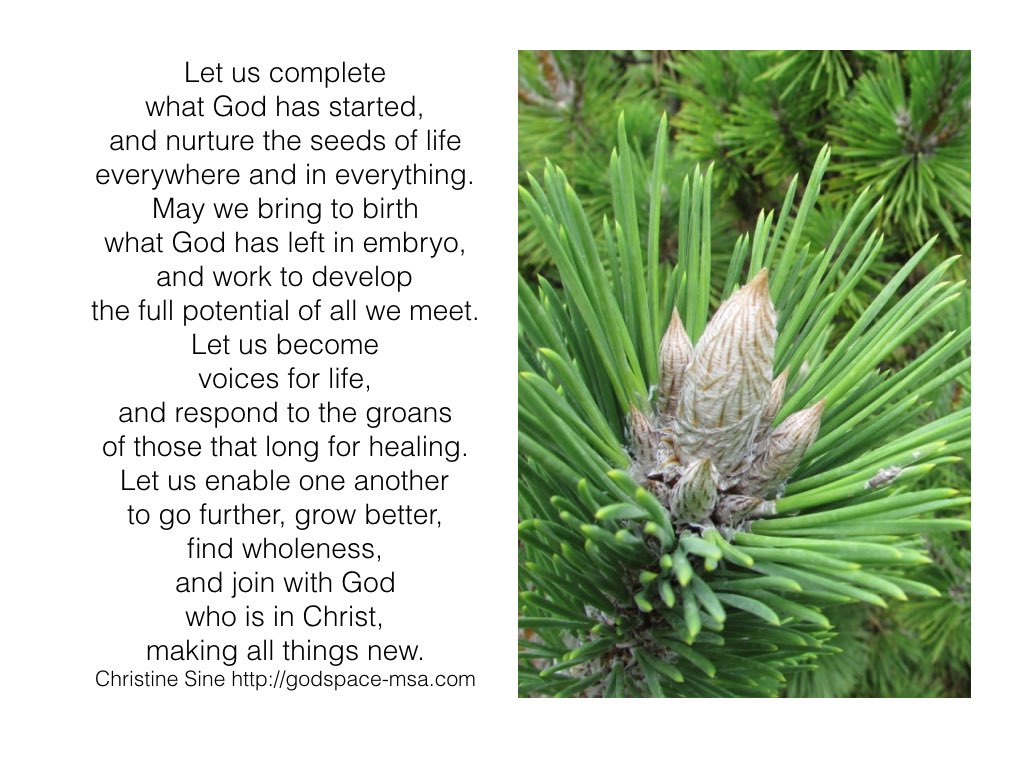 These last couple of weeks have been challenging for all of us. The massacres in Paris, Beirut, and Baghdad have shocked and grieved us. The angry and fearful ways many have responded, closing their doors to refugees, have made us weep.
It is good in the midst of such trying situations to remind ourselves of God's desire for wholeness and completion, and to reaffirm our own calling as God's people to help bring that wholeness into being. God has left peace, and love, and community in embryo form and asks us to bring them to completion.
It was as I reflected on this that I wrote the prayer above.
Listen also to the song below and reflect on your own response to this situation. How would God ask you to be involved in bringing wholeness to people in these types of situations