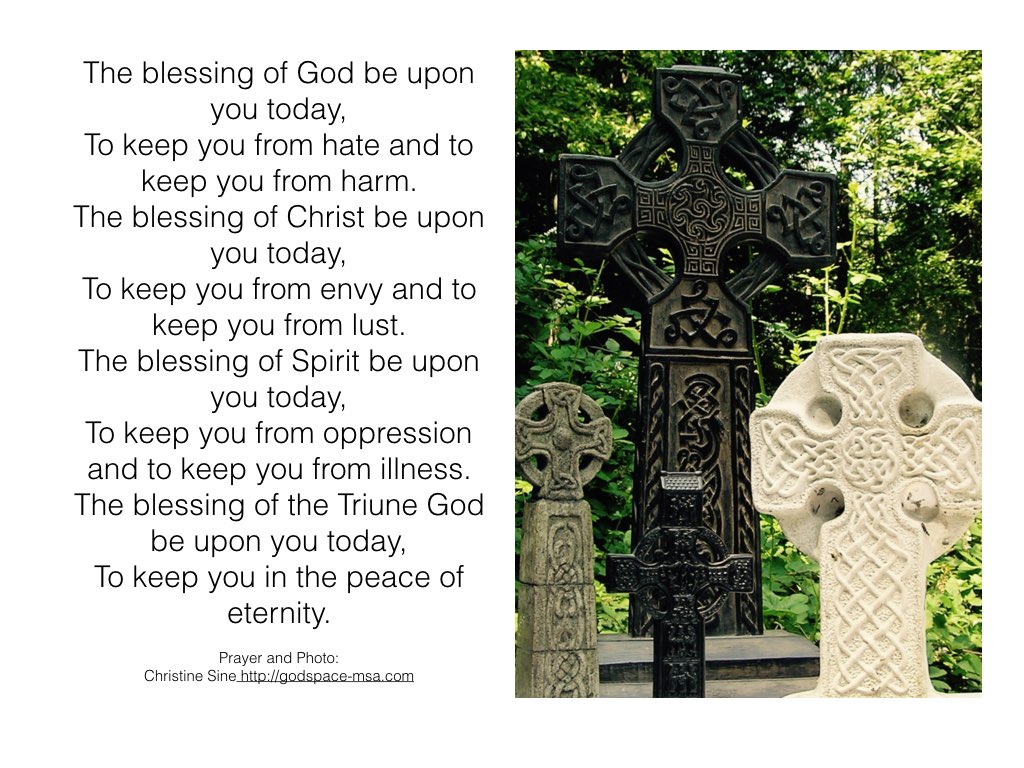 I have just finished reading Rodney Newman's new book Journeys With Celtic Christians, a delightful little book with fresh insights into the Celtic life of pilgrimage. I was particularly inspired by Rodney's insights into Celtic blessings:
Reading through the prayers of the Celts, you notice that they almost never ask God for anything directly. Instead they recognize that God is already present and active all around them, and they call for those blessings to be made real in their own lives. (Journey With Celtic Christians 139)
Recognizing that God is active in everything and everywhere, blessing us through all the mundane activities of life is both reassuring and inspirational. It was thinking about this that inspired the prayer above.
Sit quietly for a moment and ask God to ignite your creativity in a prayer of blessing.
Who are the people you should bless today through your words and actions? Maybe you would like to send them the prayer that you write.
What are the situations you face today in which you need to see the blessing of God? Write a prayer of blessing that encompasses those situations. Carry it with you throughout the day and extend the blessing of God into all that you do.