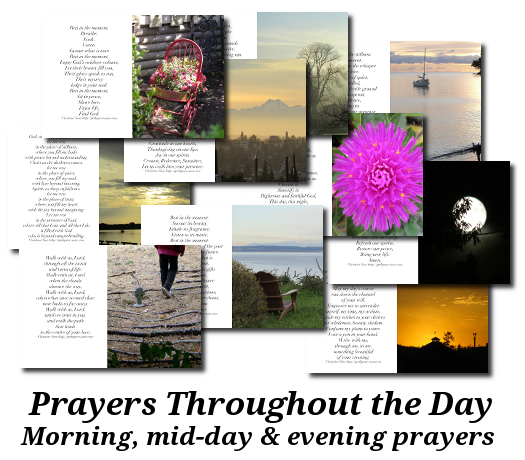 I am delighted to announce the publication of our new prayer cards. I am really excited about this set which I think will be a wonderful assistance for prayer that many of us appreciate. I am already using my set! The 10 cards provide 3 morning prayers, 3 evening prayers and 4 that can be used at any time during the day. On the back is a 2-3 sentence reflection. These have been drawn from the most popular prayers and reflections on Godspace over the last year.
I realize more and more how essential tools that call us to prayer throughout the day are. Pausing to sit in the presence of God for a few minutes at regular intervals is good for our physical, emotional and spiritual health.
Enjoy. They will make great Christmas and birthday gifts as well as tools for use in therapy, spiritual direction and recovery groups.  Please let me know how you use them and what you think.