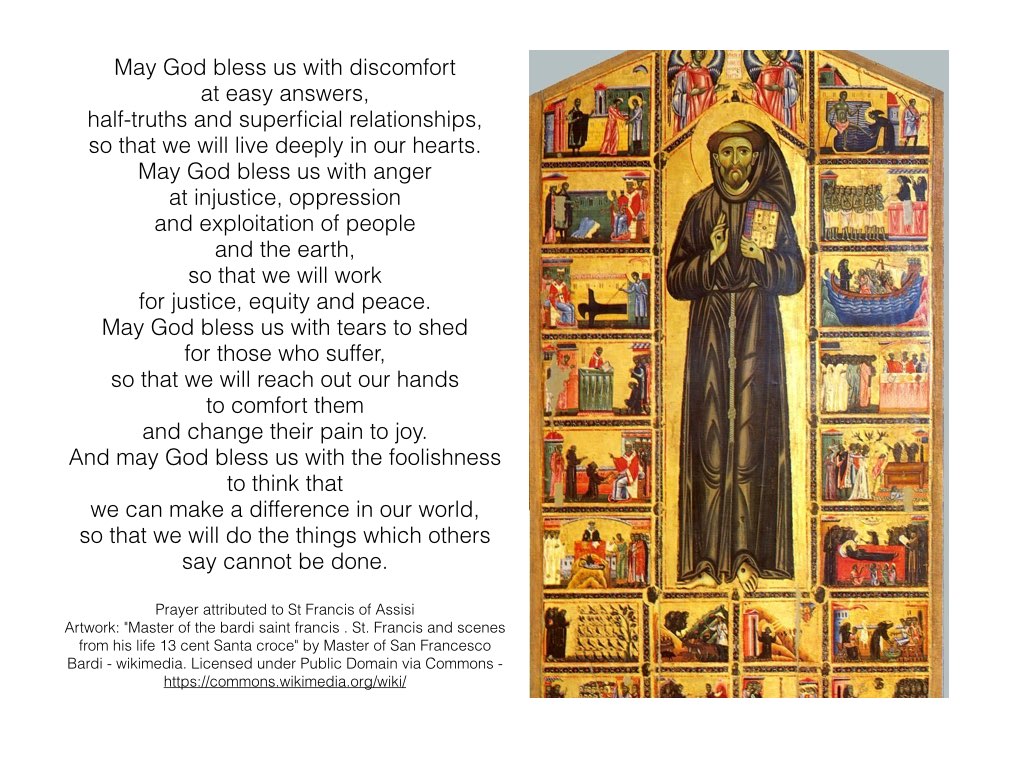 This morning's prayer is my favourite "Franciscan prayer", which I found out after posting was actually written by Benedictine Sister Ruth Fox of Sacred Heart Monastery in Richadton ND. (Thanks Paul Neely for your post that let me know this and for the link to Sister Ruth's full blessing)  

We have a tendency to relegate. St Francis to the realm of garden ornaments and quaint animal blessings, but this prayer I believe, expresses the true heart of St Francis which is probably one of the reasons he became known as its author.  It expresses a deep and passionate concern for the poor and the marginalized. As we celebrate St Francis day (October 4th) may we all ponder these words and allow them and their implications to lodge deep within our hearts.
For more St Francis prayers, blessings and reflections check out my post St Francis Day and Blessing of the Animals 2015.