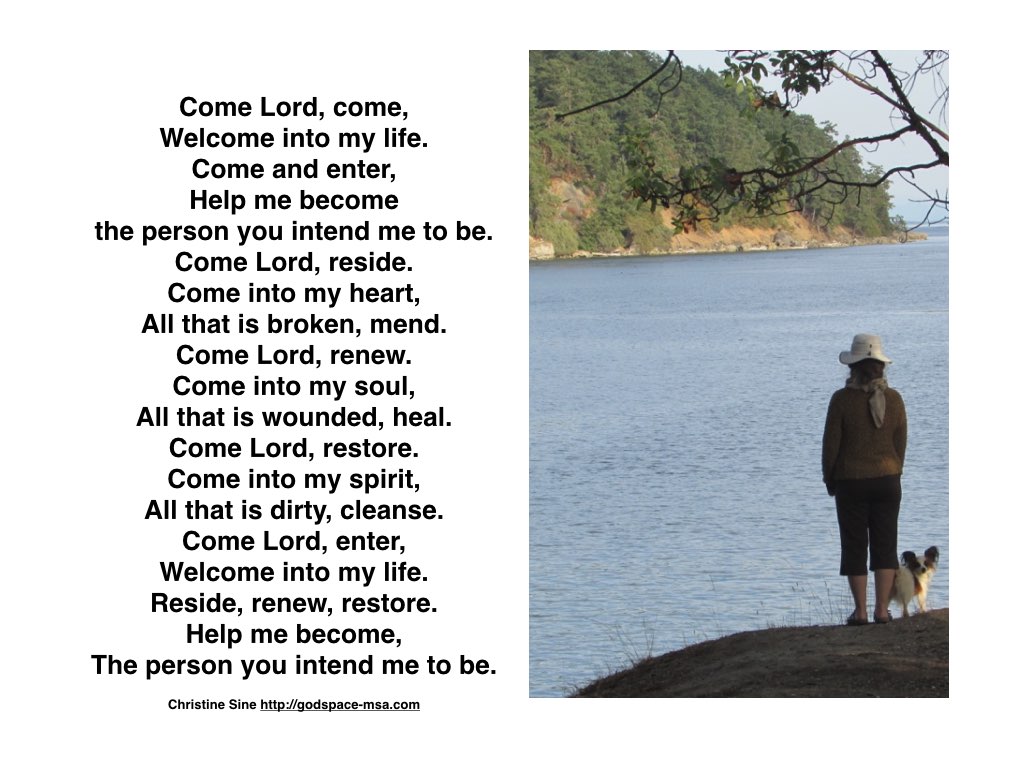 Today's meditation is a little different from usual. I wrote this prayer at the beginning of last week and have been using it each morning as a morning meditation. I use it in conjunction with my singing bowl and have enjoyed this so much that I thought you might like to enjoy the experience with me.
Listen to the video below or if you have your own singing bowl, bell or chimes, use that instead. Ring the singing bowl at the beginning of the prayer and then again before the lines Come Lord reside, Come Lord renew, Come Lord restore and Come Lord enter. This type of practice enables us to both pause and reflect on what we are reading. The sound of the singing bowl resonates deep in our hearts in a very powerful way.
What is your response? 
After you have watched the video sit quietly for a few minutes visualizing the presence of God seeping deep into your innermost being. How does this make you feel? Is their any further response God is asking of you?
Let me know what you think. I would consider videoing more reflections like this (time permitting) and want to know if you find this helpful.
I post Monday meditations each week – for previous Meditation Mondays check here