Here in the Pacific NW, it is harvest season. A couple of weeks ago, I held an apple party to help me cope with the overwhelming harvest from our three small trees.
This last weekend, I was in Surrey B.C. for a Spirituality of Gardening seminar with A Rocha Canada. There too, as I mentioned in an earlier post, harvest was in full swing and the barn where we met was full of onions, garlic and dried beans.
The harvest season always inspires creativity, challenging me to find new ways to cope with the abundance, new recipes to experiment with and new prayers and liturgies to both write and use. I thought that this was a good time to share some of these with you again.
This is my favourite set of resources from Christian Concern for One World.
My friend, John Birch, at Faith and Worship also has an excellent resource list as well as this great Harvest Thanksgiving liturgy. 
My favourite liturgy written by Andrew Warmback and Brian Wilinson in South Africa.
Take a look at this list for Thanksgiving prayers.
And my favourite prayer poem by Gerald Manley Hopkins (yes I have lots of favourites for this season:
SUMMER ends now; now, barbarous in beauty, the stooks arise
Around; up above, what wind-walks! what lovely behaviour
Of silk-sack clouds! has wilder, wilful-wavier
Meal-drift moulded ever and melted across skies?
I walk, I lift up, I lift up heart, eyes,
Down all that glory in the heavens to glean our Saviour;
And, éyes, heárt, what looks, what lips yet gave you a
Rapturous love's greeting of realer, of rounder replies?
And the azurous hung hills are his world-wielding shoulder
Majestic—as a stallion stalwart, very-violet-sweet!
These things, these things were here and but the beholder
Wanting; which two when they once meet,
The heart rears wings bold and bolder
And hurls for him, O half hurls earth for him off under his feet.
And resources I have written in past years:
Important Tips For Coping With Abundance.
The Harvest is Plentiful But the Labourers are Few
Praying for an Abundant Harvest
God of the Bountiful – A Harvest Prayer
The Generosity of God – Fish and Loaves for all
Another harvest prayer: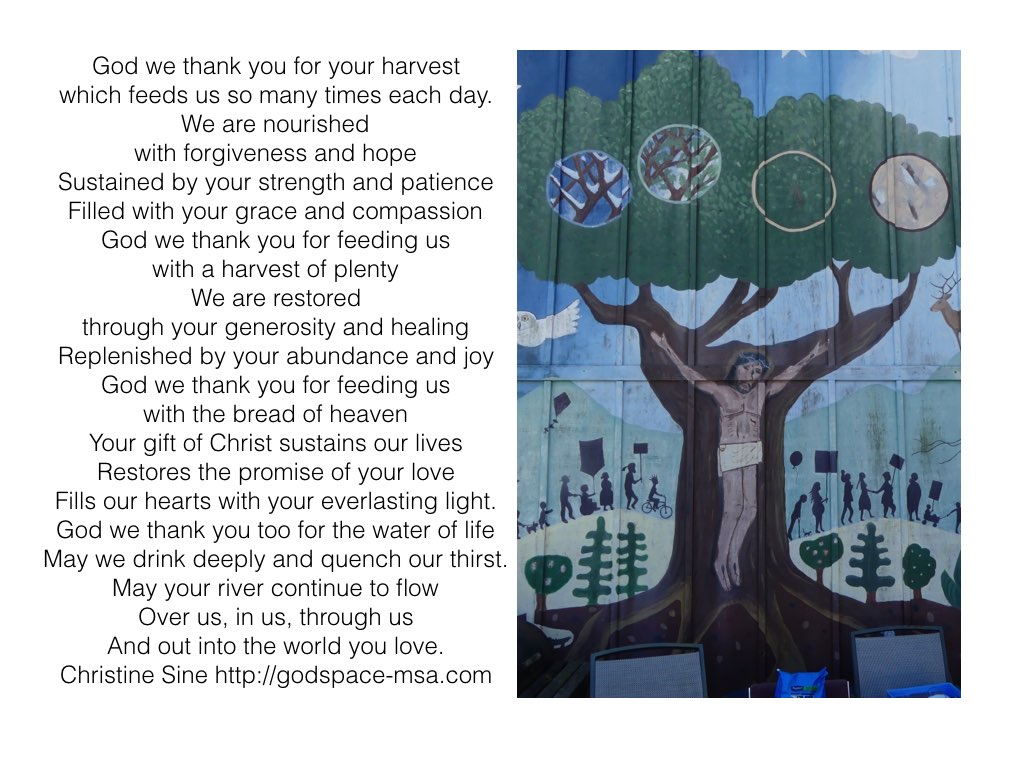 Last, but not least, a song to reflect on at this season: