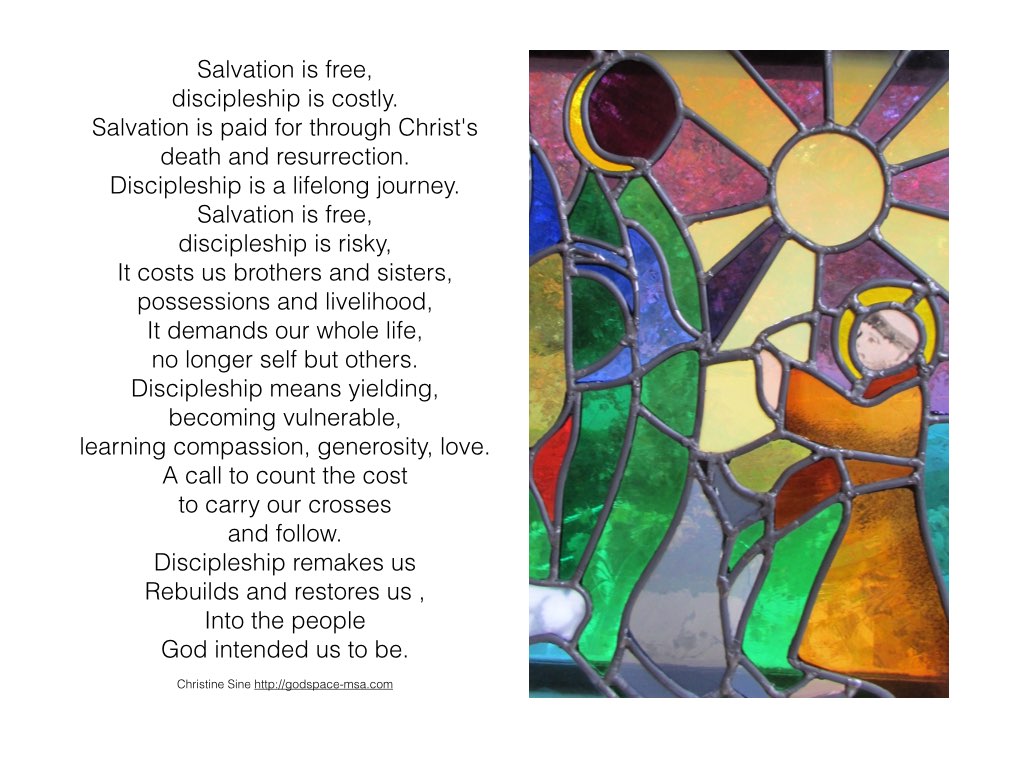 About five years ago I wrote a post on my blog Salvation is Free, Discipleship is Costly. I talked about Luke 14:25-33 which I see as one of the most challenging of all gospel scriptures.  I commented that like many of us I would really like to believe that Jesus did not mean these words literally.  But I think that he did.  I have thought a lot about that ever since.
This last week I revisited my post and reflected on the journey I have continued to walk since then. Discipleship is not easy, at times we resent it and hate to put to death aspects of our lives that we really selfishly want to hold onto. Discipleship really does demand our whole life and in the process we discover what life is really meant to be about and who we are really meant to be.
The prayer above was inspired by this reflection.