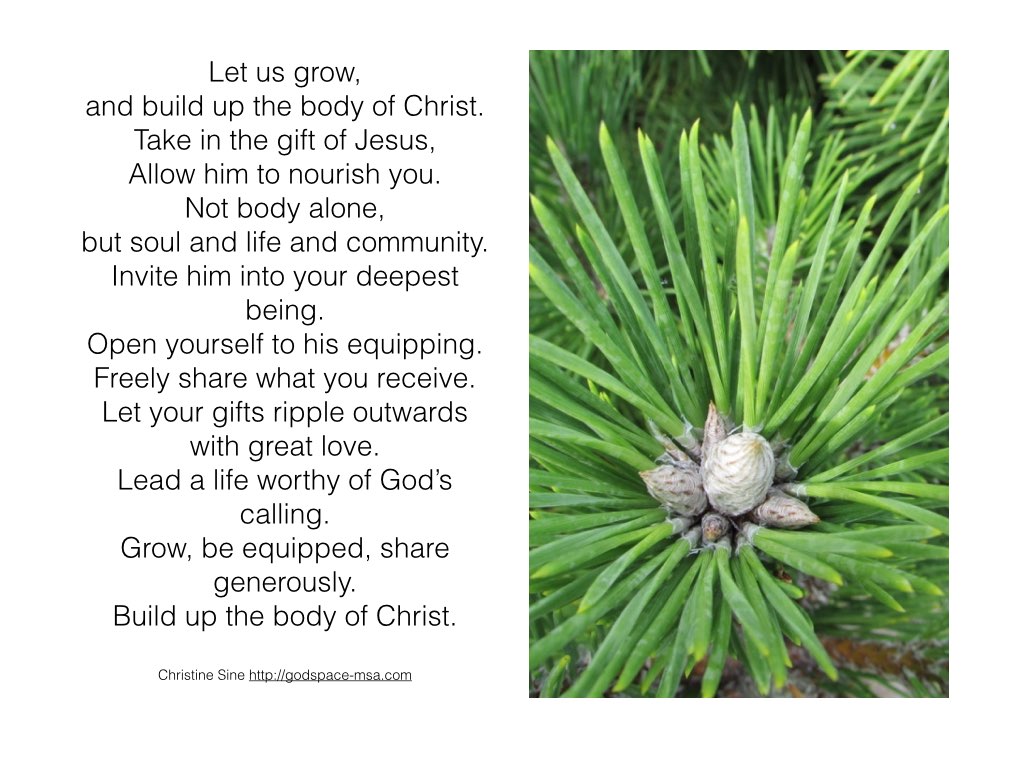 A couple of weeks ago I held an apple party here at the Mustard Seed House. We cored and peeled enough apples to fill 2 dehydrators and freeze 21 bags with 6 cups of apples in each. Many of these went home with my helpers. It was a wonderful little community gathering with lots of fun and fellowship. And I was delighted at the opportunity to share our overflowing apple harvest.
The next day, I peeled and cored more apples with my friend Heather Choate who taught me how to make apple pie. Now I really feel as though I have become an American!
The day after I was able to share one of the apple pies we made friends for my days on the Mercy Ship M/V Anastasis.
It was reflecting on this series of events that inspired the prayer above. Spiritual growth and the building up of the body of Christ so often happens through ordinary. everyday encounters like this, encounters that often revolve around the garden where community and life is shared.