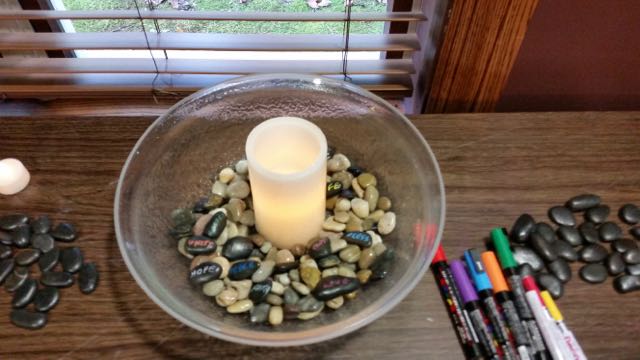 My husband Tom and I have just returned from a consultation with the executive staff of Serve Globally, the umbrella organization for the Evangelical Covenant Church's overseas mission inititatives. Using our MSA process of spiritual reflection, group discernment and creativity we encouraged them to consider new possibilities for the future of their organization.
At one point I facilitated an exercise in creative doodling.
In this particular exercise I had participants begin by bringing a question they were grappling with into their minds, closing their eyes and doodling for 30 seconds with their non dominant hand. They then opened their eyes and reflected on what they had drawn, adding to the doodle and shaping it further in response to the question still hovering in the front of their minds.
An exercise like this is a powerful tool for unleashing our imaginations. Research has found that doodling can boost cognitive function and may even assist in the creative process. Doodling may even keep your brain engaged when you start to tune out.
Part of the reason, I suspect, is that in a process like this we are no longer in control of what our hands are creating and for creativity and imagination to be unleashed we really do need to allow ourselves to lose control.
As I contemplated this, I was reminded of Thomas Keating's Welcoming prayer and its encouragement to release the control of each day to God. I posted about this a couple of months ago, and in a follow up post commented: Losing control is scary for us because it pushes us into the unknown, but it here that we come to know the unknowable God.
For some reason this reminded me of Peter stepping outside the boat to walk on the water towards Jesus in Matthew 14:22-34. It wouldn't surprise me if he closed his eyes too before stepping out of the boat. It was only when he realized that he was not in control of the situation that he got afraid and wanted to be back in the place of predictability and comfort.
How often do we hold tightly to control when God is saying: Let go, doodle in the dark, walk on the water, step outside your comfort zone and allow your imagination to run free? Maybe if we were willing to lose control and let God then we too could walk on water.
What do you think?
And if you are looking for more spiritual practices that can stir creativity and imagination check out this post Get Creative and Play Games in Lent.