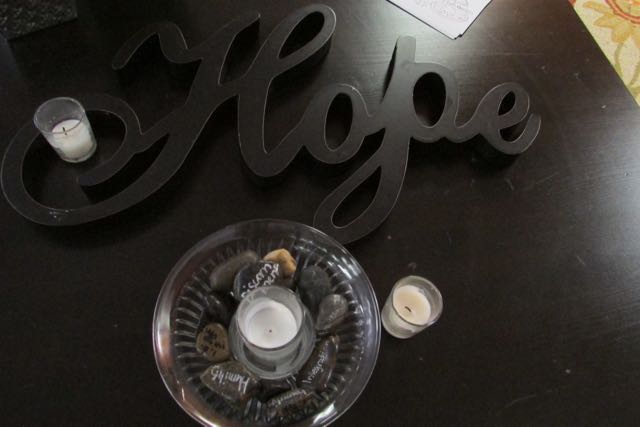 September 11th is approaching and our thoughts once more turn to the remembrance of this horrendous act, which was for many a very sad and gruesome awakening to the horrifying impact of terrorism. Tragically, since then violence and terrorism has escalated, the death toll continues to rise and the displacement of people grows.
Today there are 60 million refugees in our world, many of them fleeing from war, terrorism and violence as documented by this very sobering article in the New York Times. This is the highest number since World War II. And it seems to me that the animosity towards them is as great as it is towards those who perpetrated the violence from which they are fleeing.
Last year I compiled this resource list for 9/11 prayers, and have just updated it. In the post I wrote:
At a time like this it is important to turn to prayer – to pray for those who still grieve, for those who are still angry, for those who see this as a time to plan further acts of terrorism. Above all it is a time to pray for those whose lives are still vulnerable because of war and terrorism. It is a time to pray for peace, reconciliation and understanding across the seemingly impenetrable barriers that separate us.
My heart aches for those who have been impacted in any form of war or terrorist attacK. I have worked with refugees in both Asia and Africa. Their agony, vulnerability and horrendous plight tears at my heart strings and this growing crisis is what my mind tends to focus on at a time like this. My response has also been shaped this year by watching Russell Crowe's movie The Water Diviner which shows more clearly and painfully than any other movie I have watched the horrors of war for people on both sides of a conflict.
Yes – lets remember the horrendous acts of 9/11 but lets remember too those for whom this type of terrorism seems to be an ongoing life filling reality today too.
God so much violence, so much pain, so much heartache.
May our remembrances of this day instill within us a horror of war,
And help us stand against the atrocities caused by terrorism and violence. 
As we grieve with those who still mourn,
And share memories with those who cannot forget,
May we be stirred by your love and compassion for all,
especially for the vulnerable and displaced.
As we remember those who bravely responded,
And gave their lives to save others,
May we draw strength from their selfless sacrifice,
And be willing to go and do likewise for those still in harms way .
As we stand with strangers who became neighbours that day,
Sharing and caring with generosity and hospitality for people they did not know,
May we remind ourselves of the call to be good Samaritans,
And willingly reach out across race and culture to other victims of violence.
So many in our world have lost loved ones to terrorism and war,
So many have been displaced from homes and country,
May their plight fill us with compassion, a longing for peace,
And the desire to seek for understanding and reconciliation.
Let us not be overcome by our fears and anxieties,
Which sometimes prompt us to turn from your kingdom ways,
Let us remember God's faithfulness when we were lost and alone.
And learn to trust in God's unfailing love for all the peoples of the earth.
Amen