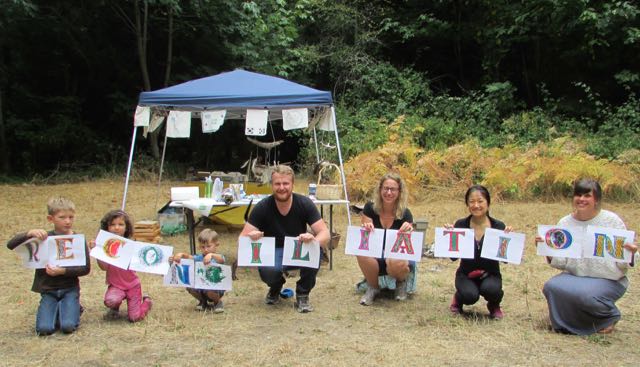 Our 24th Celtic retreat Shalom and the Reconciliation of God is over. It was, I think one of the best we have held, with almost perfect sunny weather in which to enjoy the serenity and beauty of this land. We gathered in our beautiful outdoor chapel to worship, pray and sing together with our awesome musicians Sean and Julie Hall and their daughter Lynna, accompanied by Melody George on the drums.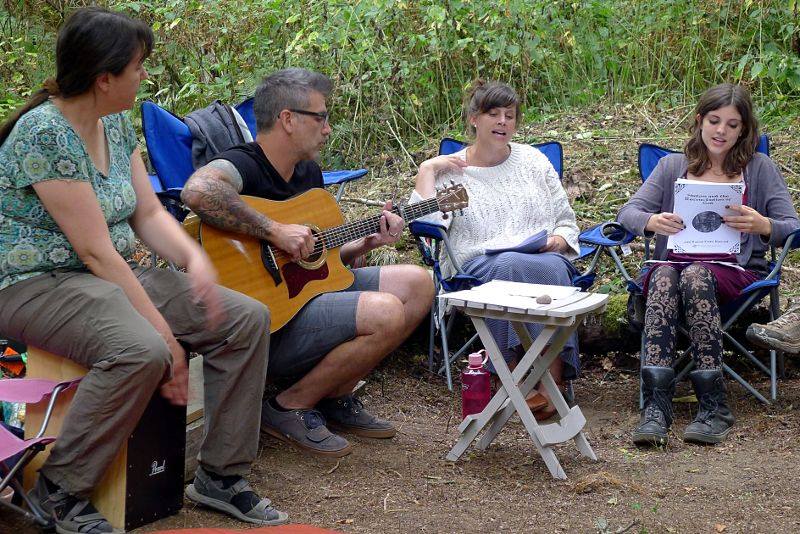 The ringing of the singing bowl, interspersed our liturgies and reflection times with a sweet melody that resonated through the forest enriching our souls.
For those that would like to enjoy our liturgies and prayers from the day, they are available here: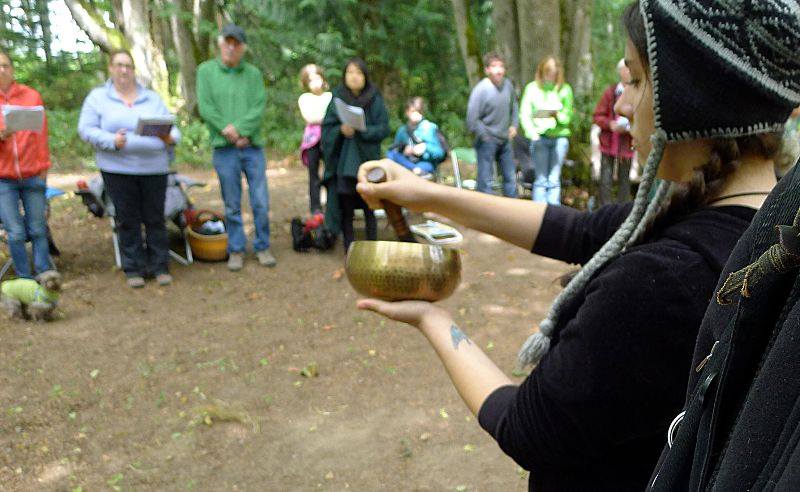 We began our program by decorating the altar with items gathered from the land that spoke to us of reconciliation and shalom.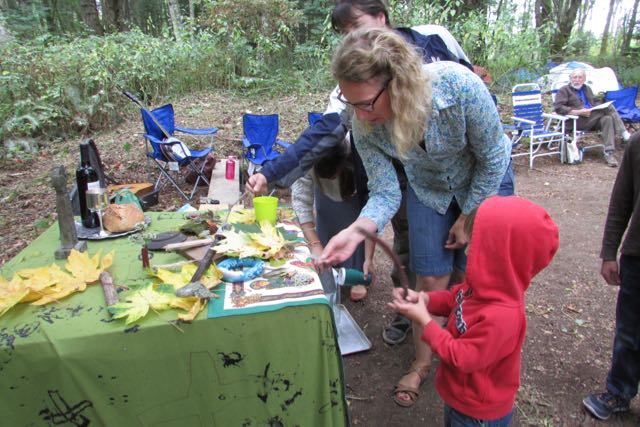 At the same time we created a candle for altar made from the broken glass gathered from our vandalized building.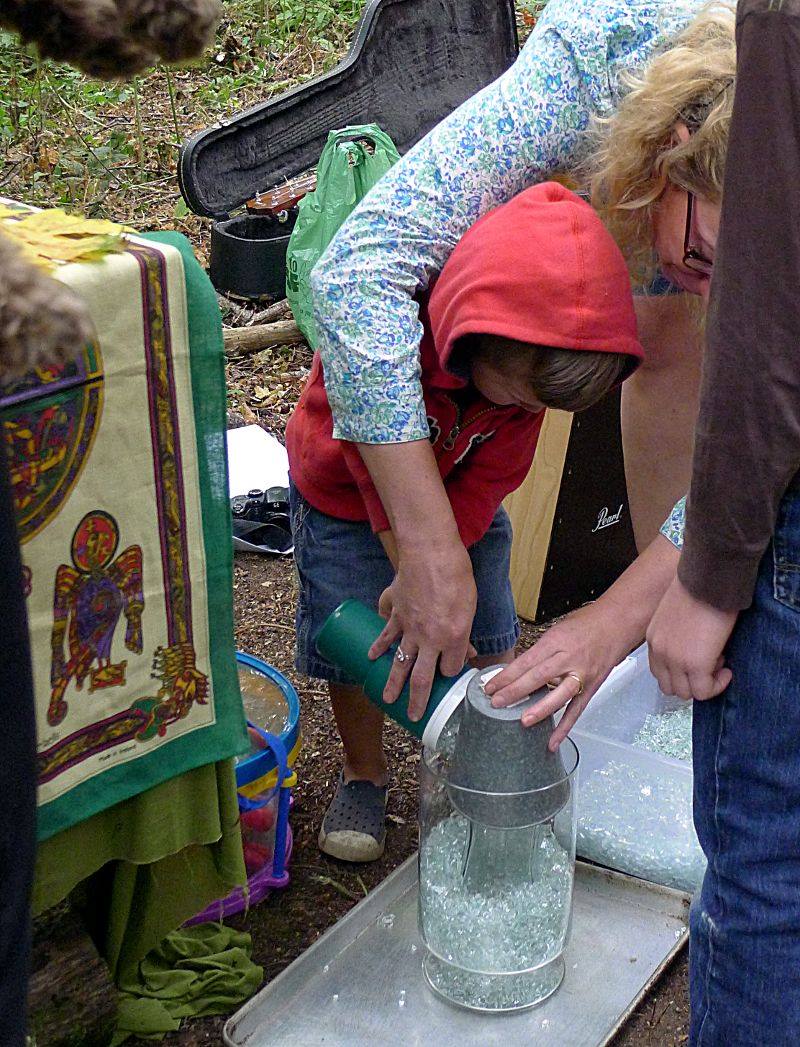 It glowed brightly throughout our services and well into the night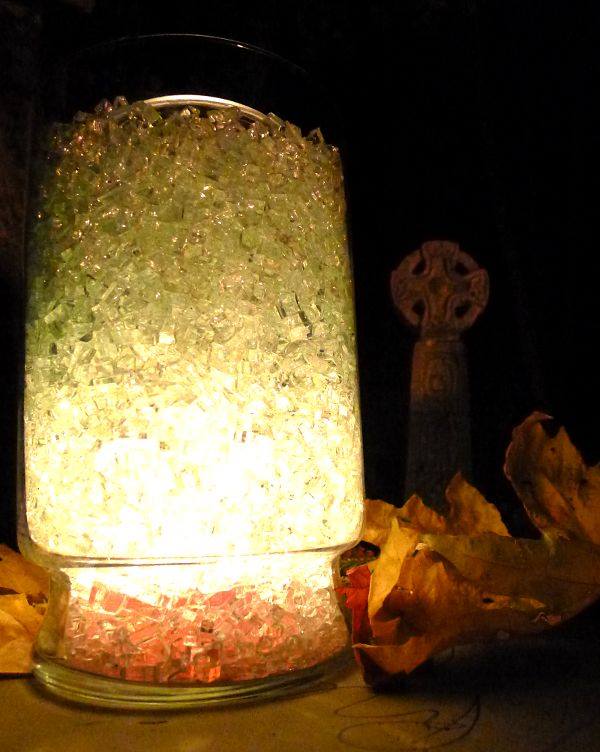 There was lots of time for quiet reflection, for fellowship and for creativity.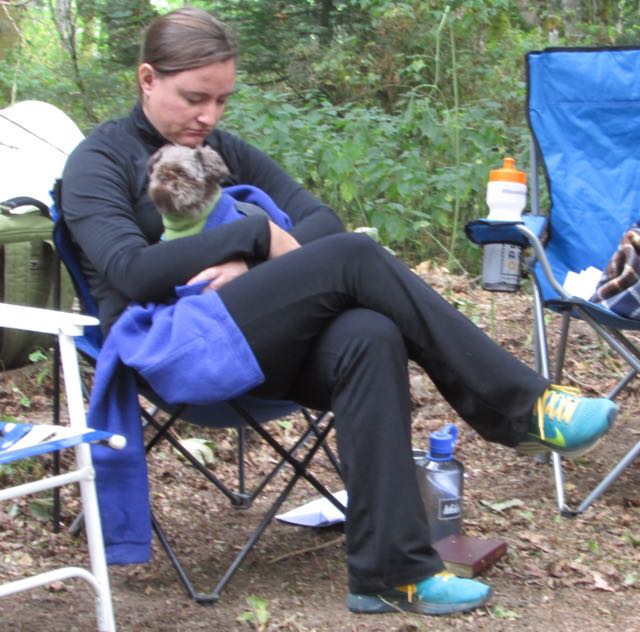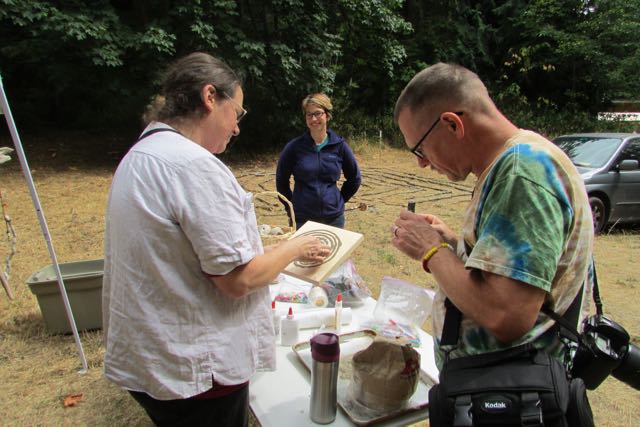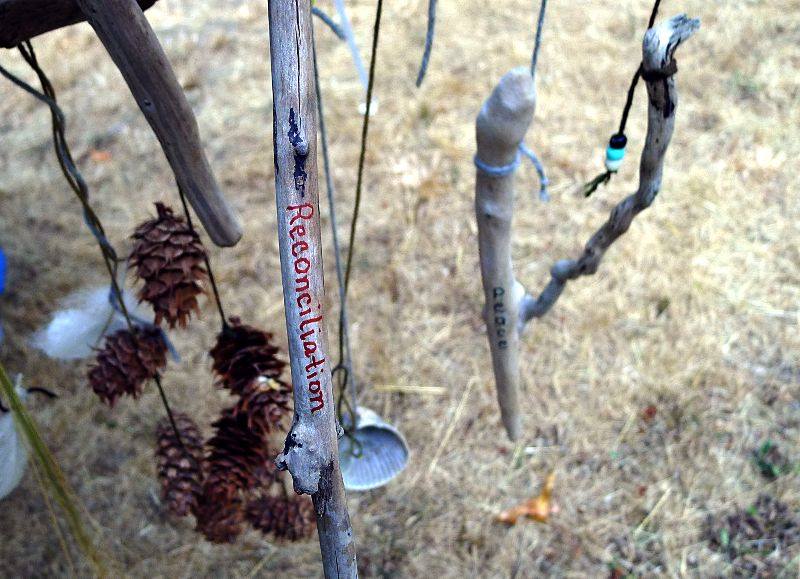 We finished the day with a beautiful Eucharistic service presided over by Andy Wade and Rebecca Joy Sumner, even blessing the many animals that joined us for this year's retreat. Then shared wonderful BBQ together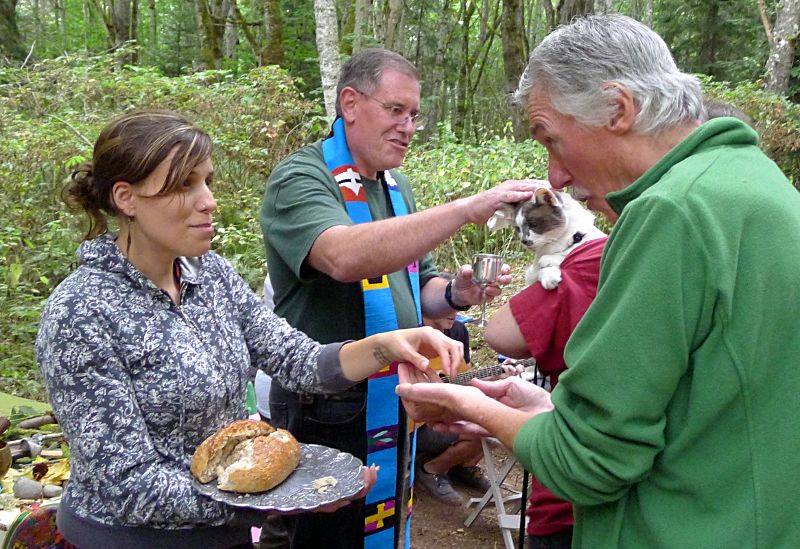 And at night we sat round a "campfire" (propane run because of the fire ban) and enjoyed food and fun together.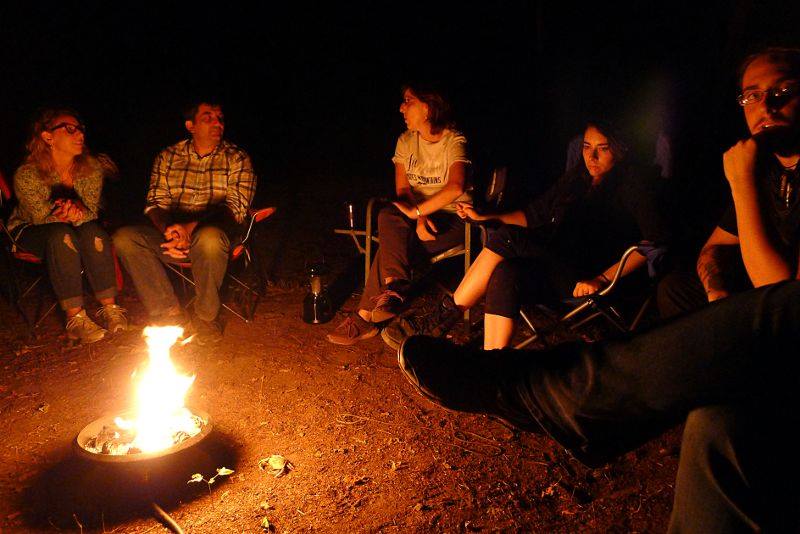 Those of us that stayed overnight enjoyed morning and evening prayers together, a welcome additional time of reflection.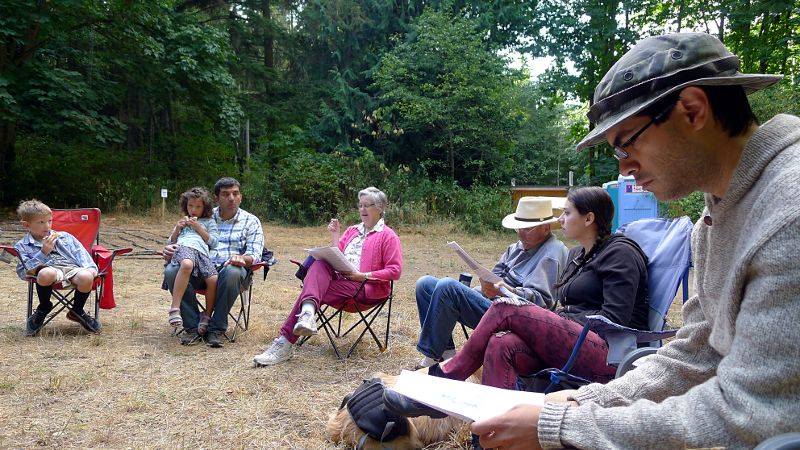 I am deeply appreciative of our wonderful MSA team and other much helpful volunteers who arrived Friday morning breakfasted at the Cookie Mill and then helped clear the land and get our space ready.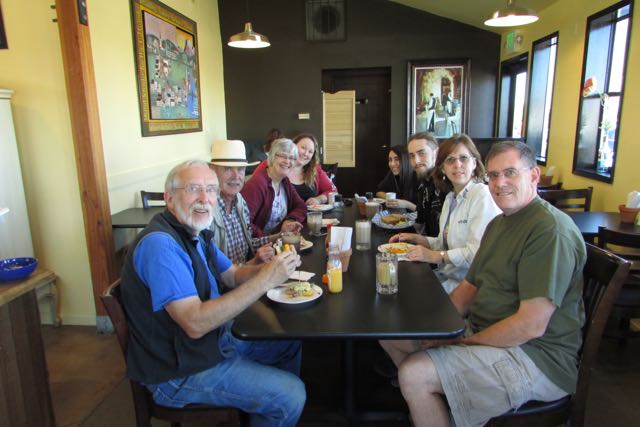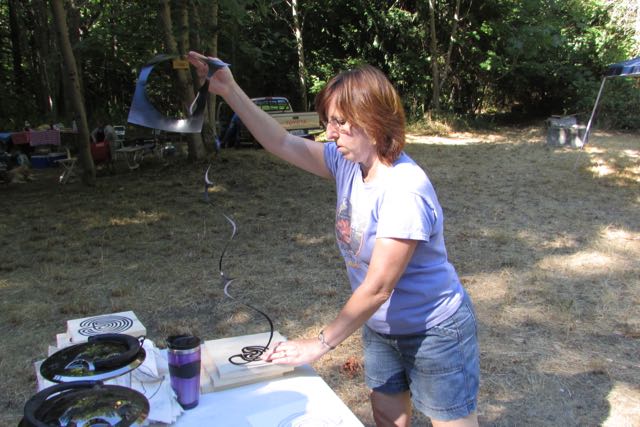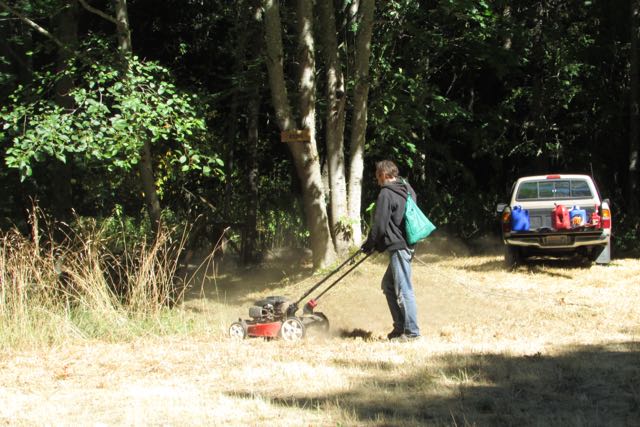 Hope you can join us next year for a very special celebration – our 25th Celtic retreat and my husband Tom's 80th birthday.