Last weekend Tom and I went out to the Mustard Seed Village with a crowd of volunteers to help get the site ready for our Celtic retreat in two weeks time.
I was amazed at how quickly the messy chaos of weeds and broken glass could be transformed. In just a couple of hours of mowing, weed whacking and sweeping we were almost ready for the retreat.
Now we have a creative task ahead of us and we need your help. Some of the shattered glass is still adhering to the window framework creating this rather beautiful pattern. We would like to transform it into an art piece, that flows out of reflection and meditation, but what? Our creative juices are rather limited in this direction and we were wondering what suggestions others might have.
What do you think we could create that would refract or reflect the light and provide a hope-filled reminder of what has happened here? Your suggestions are appreciated.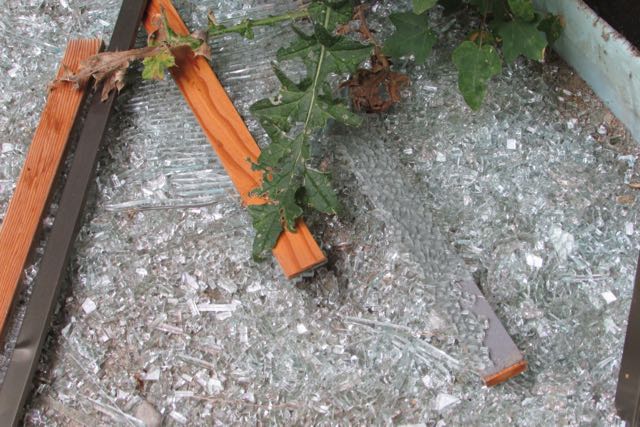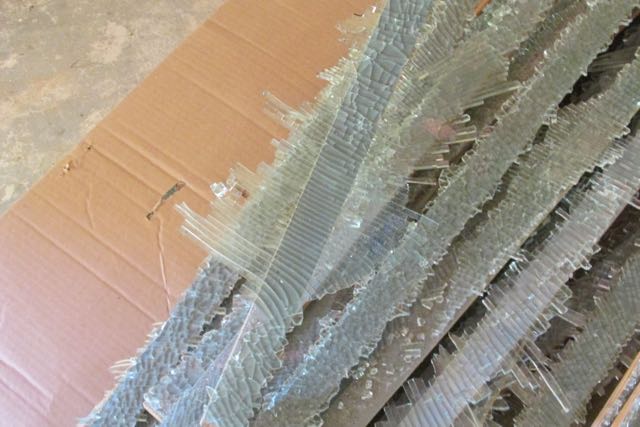 Perhaps you have suggestions for the myriad of small shards now collected into a bucket awaiting inspiration. We have thought of colouring the broken shards and creating a mosaic pattern on a clear background or imbedded in concrete, but what type of paint should we use? We don't want to introduce toxic chemicals that create new polluting problems.
We need your help. Can you be creative for us and give some suggestions for an art project at our Celtic retreat.