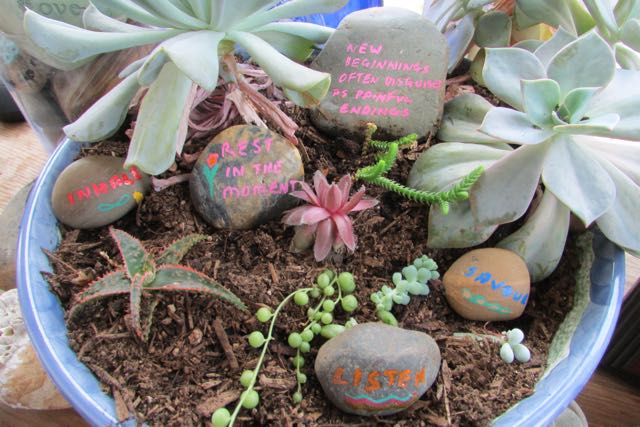 It is the beginning of a new month and the summer season is in full swing. Here in Seattle we have just gone through the hottest June on record, and this week expect more record breaking temperatures. Keeping the garden watered has taxed my ingenuity and not surprisingly I start thinking about succulents that don't need much water.
My new prayer garden reflects that. I have taken my favourite prayer from the month and used its central words to create focal points for my morning meditations.
What are you doing to aid your meditative practices this month?