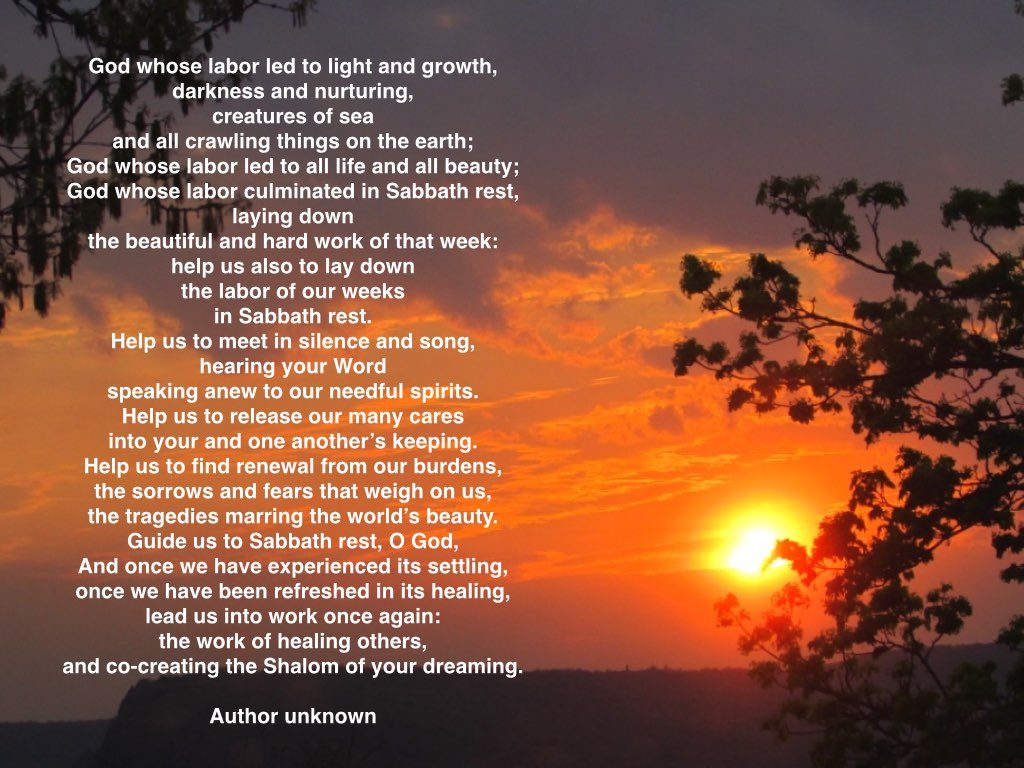 This is the last of my series of posts on sleep and rest. It seems appropriate to remind us that the ultimate rest of all is the rest of God – the Sabbath rest – not a rest of exhaustion at the end of a busy week, but the rest of delight and accomplishment, the rest that says "Well done good and faithful servant", the rest that looks around at all that has been done and says "It is good".
This kind of rest in hard to achieve in a world that insists we never have enough – not enough stuff, not enough time, not enough "friends" on Facebook. Our society thrives on discontent and the quest for more. I sometimes wonder if its lack is part of what contributes to our sleeplessness on other days too.
So enjoy this prayer. Read it through slowly, savour it, take it to heart, and create for yourself a Sabbath rest.
————————————————————————————-
Other posts in this series:
On Screen/Off Screen Is It Hurting Our Sleep?
Let Us Rest With God – A Prayer
What's the Problem With Insomnia