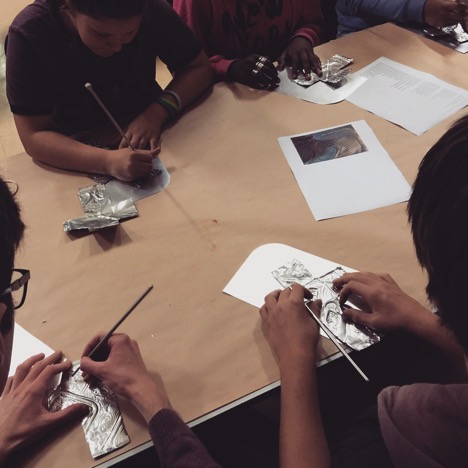 Today's post is in response to the Godspace invitation Let's Get Creative With Our Prayers. It is contributed by Emma Morgan at Eastern Hills Community Church in Sydney Australia. I am anxious to give it a go.
A way of prayer that all ages have enjoyed in our church community is engraving tin foil crosses.The materials are cheap, the process simple and the result very beautiful.
You may like to do this as a prayerful reflection on a reading, blessing or hymn.
We made these crosses for our doorways after sharing in some celtic house blessings. Once finished, we held them as we prayed peace and welcome on the places we live.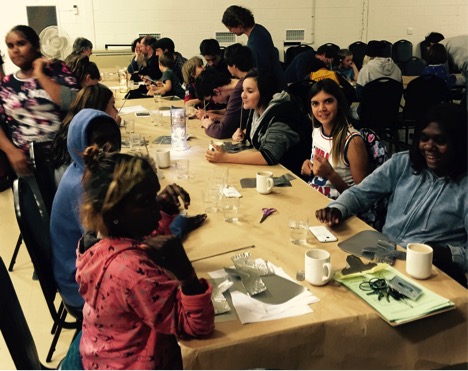 You can find those blessings here:
Materials:
Tin foil / Aluminium disposable baking tray. 
Scissors.
Knitting needle or chopstick with pointed end.
A soft but firm-based surface. This works particularly well on carpet or on a towel over a table. For a large group we used the cardboard lids that came with our trays.
Optional: Relaxing music.
Preparation:
Cut out the shape of a cross from the flat base of the tin foil baking tray. You can fold the edges over to make a seam if you wish.
Method:
Listen to some relaxing music and be open to God's presence as you engrave patterns or pictures into the foil. Lines, dots, cross-hatching and pictures all work well in the soft metal. You can work on the front and from the back – creating a relief effect.
Optional: Puncture a hole in the top for hanging.
We were inspired by ideas here