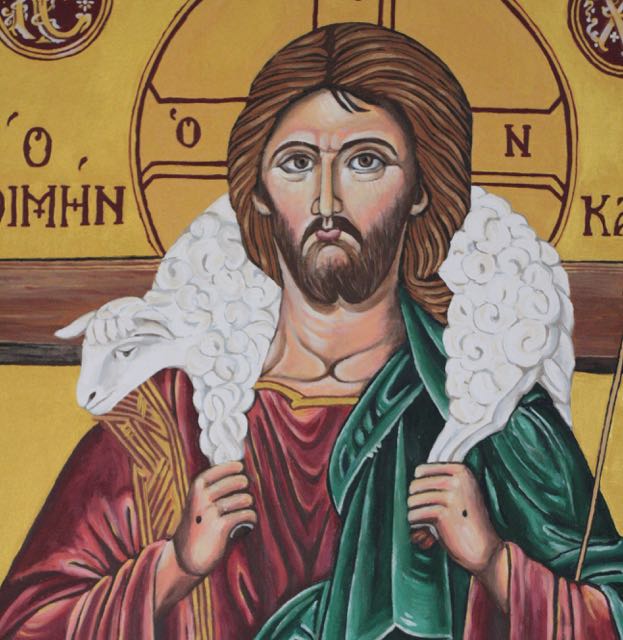 Last Sunday, the fourth Sunday of Easter, the gospel reading was John 10:11-18 that wonderful scripture that speaks of Christ as our good shepherd. Not surprisingly Psalm 23 was another of the readings.
Another of the readings was from Acts 4:5-12. and it was this that caught my attention and has held it throughout the week.
The words that most caught my attention were:
This Jesus is 'the stone that was rejected by you, the builders; it has become the cornerstone. There is salvation in no one else, for there is no other name under heaven given among mortals by which we must be saved."
For the first time it struck me how radical an analogy this must have been and how pertinent the juxtaposition of these scriptures is.
Shepherds have been used throughout history to depict leadership, yet, evidently, in the time of Jesus shepherds were the despised of society, rejected and without rights, considered unreliable and unable to give testimony in a court of law. For Jesus to use them as an example must have been pretty radical. They were the stones that the builders and authorities of society despised and rejected just as they would soon reject Jesus. Yet as so often happens in God's upside down kingdom they are the chosen ones of God.
God so often chooses the despised and rejected as leaders. These are the shepherds who become the cornerstones, the caring and nurturing ones who are often overlooked, disdained and unappreciated.
The people in the background who make the coffee, sweep the floors, pray quietly – these are the shepherds who lead us to good pastures. They are the ones who prepare the feast in good times and in bad. The mothering and caring ones, often in the background, sometimes looked down on because they are inarticulate and unassuming, are the ones who watch over the lambs. These are the ones who notice who is missing and go after them. They persevere when there is trouble. They protect, care and nurture, and keep the flock together through all situations.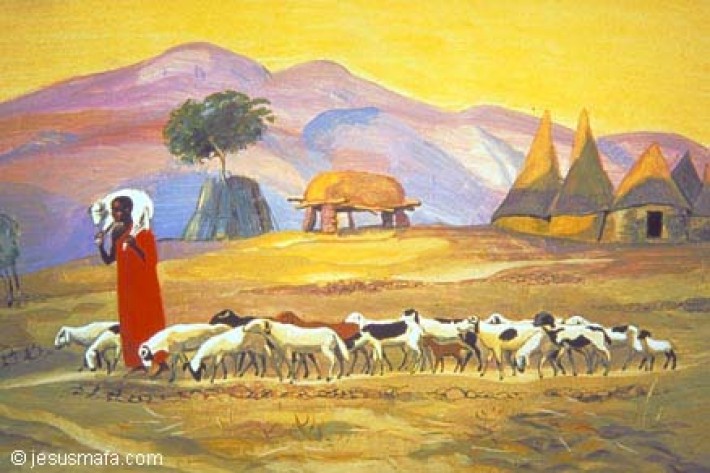 Caring for sheep isn't easy. It is self sacrificing, unappreciated work. In Jesus' day it would have been very dangerous too as wolves and other predators often attacked the flocks. Being a good shepherd means "putting others before ourselves" a type of love that is often despised and rejected by society which is self serving and self promoting.
As I contemplated this I thought it was time for me to rewrite Psalm 23.
The Lord who is despised and rejected by those in authority is my shepherd;
    I have all that I need though often not what I want.
2 He lets me, if I am willing to give up control, rest in green meadows;
    he leads me beside peaceful streams, places of quiet meditation and contemplation.
3     He renews my inner strength and restores my resilience.
He guides me along the right paths,
    bringing honor to his name.
4 Even when I walk
    through the darkest valley where wolves attack and life is uncertain,
I will not be afraid,
    for you are close beside, behind and before me.
Your rod and your staff, the signs of authority in the kingdom of God
    protect and comfort me.
5 You prepare a feast for me, working in the kitchen, where no one notices, 
    in the presence of my enemies who would distract me from your purposes.
You honor me by anointing my head with oil.
    My cup overflows with the blessings that come from following your pathway.
6 Surely your goodness and unfailing love will pursue me
    all the days of my life,
even when I stray from your paths and seek my own self centred desires.
and I will live in the house of the Lord, in that upside down kingdom of your abundance,
    forever.
What do you think?