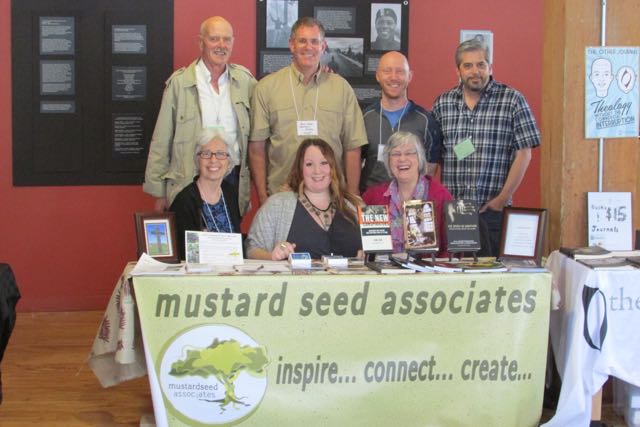 It is now almost two weeks since the Inhabit Conference, our favourite conference of the year. Tom and I both feel at home there. It felt like a big family reunion, a gathering of old friends and the making of new ones. It enriched our faith and challenged us to consider new possibilities for life and faith.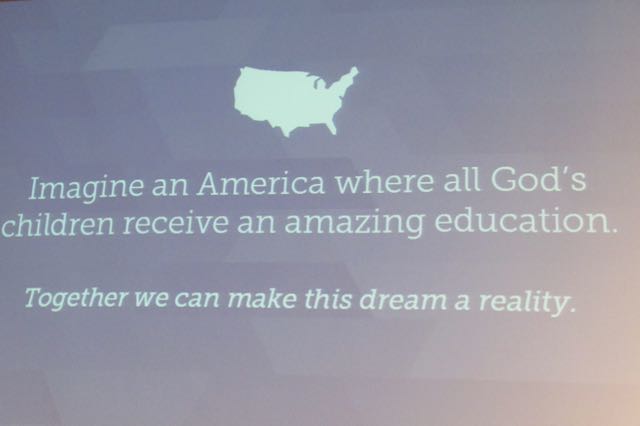 The first plenary got off to a good start with Nicole Baker Fulgham, founder and president of The Expectations Project challenging us with the question: Why should a child's zip code determine their destiny? Poor districts have poor schools and poor educational results. Nicole encouraged us to consider how we could reach out to the public schools in our area to bring about longterm transformational change through our churches.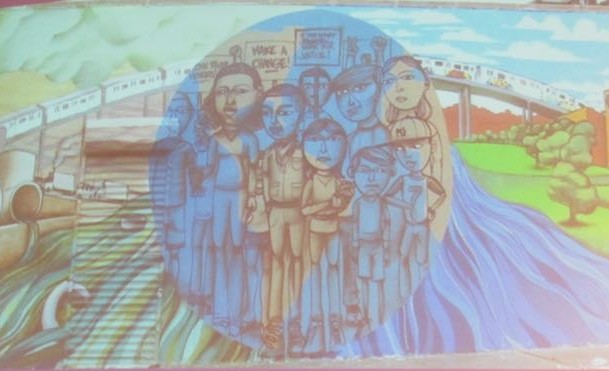 Alexie Torres-Fleming, executive director of Access Strategies Fund, and an activist, community organizer, advocate and urban planner from the South Bronx, NY followed with an even more powerful message about our need to transform lives and systems by motivating people to stand against oppression and fearlessly speak truth to power. I was particularly impacted by her description of the Good Friday walk aimed at crucifying every injustice in the neighbourhood and nailing them to the cross.
Tom and I were privileged to give the opening welcome and prayer for this session as well as conducting smart labs on the first day.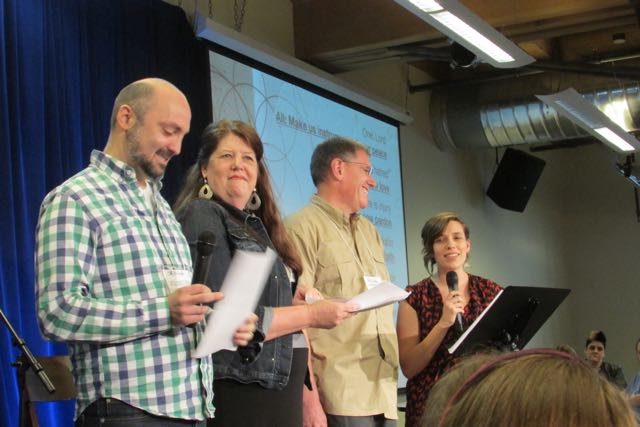 Rebecca Joy Sumner facilitated some friends, including MSA team member Andy Wade, in an amazing liturgy which re-imagined the prayer of Saint Francis not in lofty words with no clear way to hit the ground but with the gritty reality, street names, history, names, and faces of their neighborhoods. You can find the prayer they read here and download a worksheet of a dare issued from my parish at Everett Christian Church to yours as we all collaborate locally for the global coming of love, pardon, faith, hope, light, and joy!
Forrest Inslee, another member of our MSA team facilitated a small group discussion with tiny house enthusiasts that will provide a focus for ongoing discussions about alternative housing and simplicity. and, we hope the construction of a tiny house model by next summer which could provide inexpensive housing for young people and those at the margins.
We also enjoyed music from Sean and Julie Hall of February Birds who will lead our worship at our 24th annual Celtic retreat.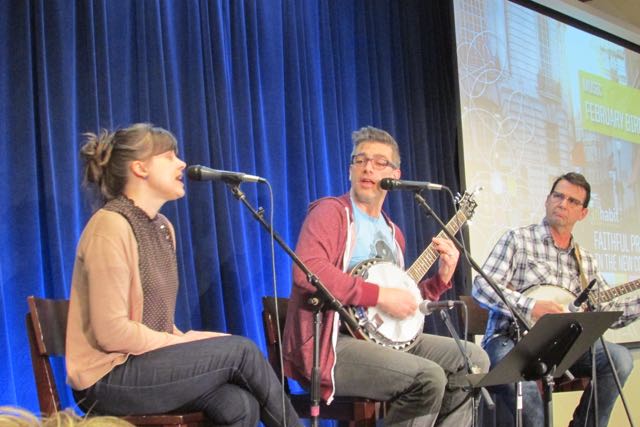 John Pattison author of Slow Church reminded me that church happens not in the sanctuary but in the streets. 
As usual there was a very special contribution from our three amigos Dwight Friesen, Paul Sparks and Tim Soerens whose book The New Parish has helped many of us us feel connected and rooted in this wonderful movement. The need to breathe into the holes of our communities and amplify businesses that can support it is a heart felt and important path to sustainability.