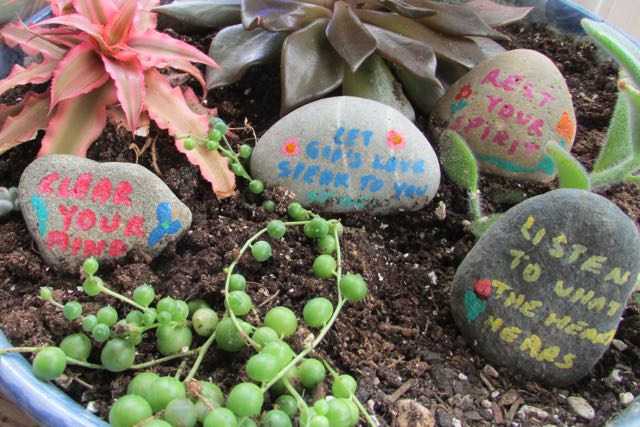 A couple of weeks ago, in my post Thinking Beyond the Resurrection, I talked about the garden I was creating to help me focus during the Easter season. It has worked even better than I expected. The "standing stones" I wrote on draw my attention each morning and I often find my eyes drifting to them throughout the day as well. In a world of multi tasking they encourage me to pause and single task by listening for what God might say. Sometimes I rearrange them as different words catch my attention, inviting me to respond.
Yesterday my meditations gave rise to the following prayer which I thought you would appreciate:
Listen to what the heart hears,
Beauty for ashes,
Joy from pain,
Freedom through forgiveness.
Let God's love speak to you,
Do not lock away what is broken,
Nor leap over your suffering.
Discover humanity in the one who has hurt you.
Joy comes in the morning,
Death gives way to life.