A blessed Earth day to you all. This seems like an appropriate time to post some info about the upcoming Spirituality of Gardening seminars that I will be doing over the next couple of months.
The first is in Denver with Kathy Escobar at the Refuge May 30th. If you are in the area I hope you can join us. You can sign up on the Facebook event page or contact Kathy Escobar (kathyaescobar@gmail.com) for more details
The second is in Calgary Alberta, with Denise DeNeve at the FCJ Christian Life Center, June 13th. I am really looking forward to this and hope that some of you can join me there. If you have friends in the Calgary area please let them know.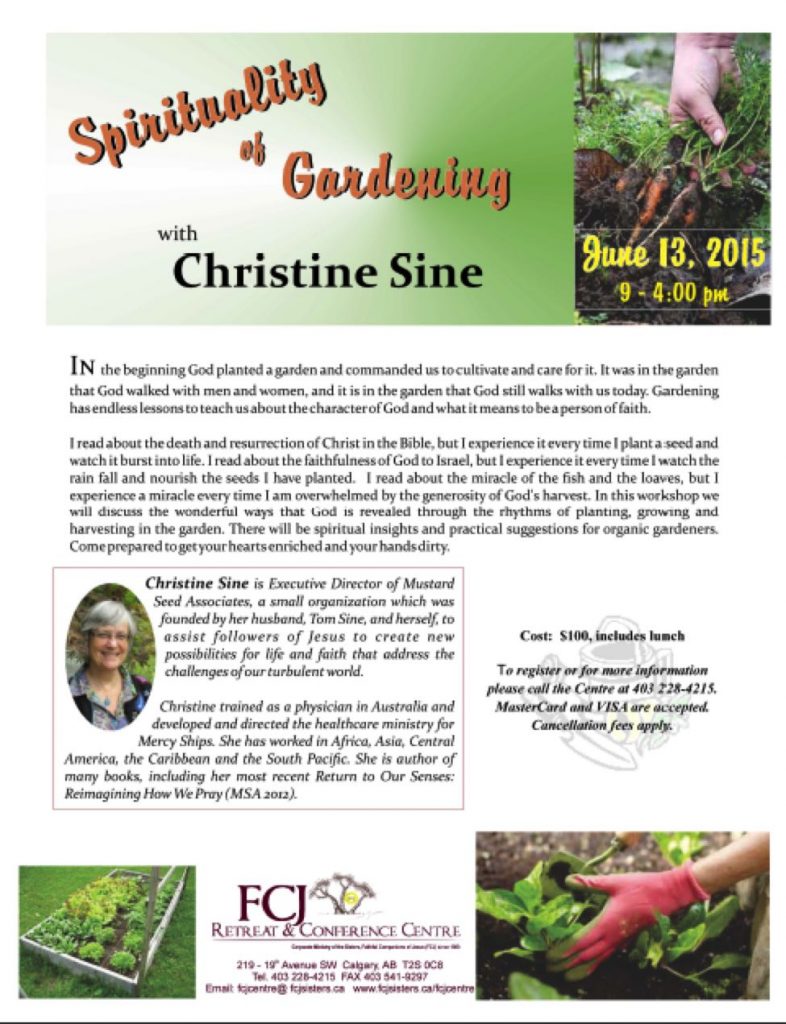 The third will be at A Rocha Canada in Surrey British Columbia on September 19th so if you are in the Vancouver, Abbotsford or Mission area this is the event for you – save the date as we will soon be posting more details.
And don't forget it is also time to sign up for our 24th Annual Celtic retreat August 7-9,  to get the early bird special rate.