We are getting ready for the summer, planning our annual Celtic retreat and setting aside time for reflection and renewal. We hope that you will join us – in person or online.
Join Our Growing E-Course community
Many of you have expressed your regret at not being able to attend a retreat in person. Here is your opportunity to participate in the retreat process from afar.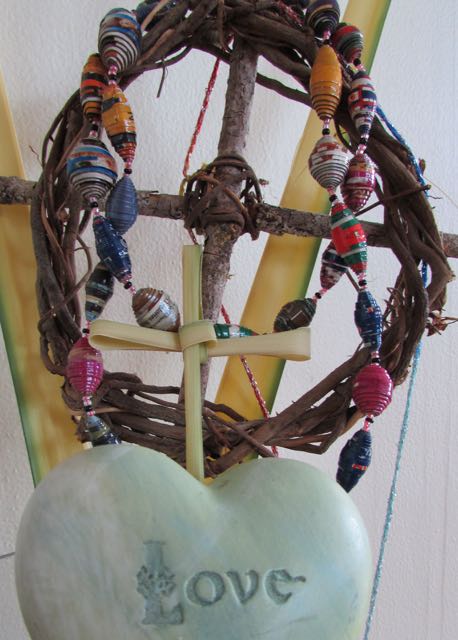 If you long for a vibrant prayer life and intimacy with Jesus you have come to the right place.The complete e-course, Reimagining How We Pray with Christine Sine – all six sessions – is now available through the Mustard Seed online school. This course will reward you, not with theories on prayer, but with first hand accounts of how various practices affect one's love relationship with Christ, with our neighbors, and with God's world. This course is a practical guide to the formation of sacred space and spiritual practices in many forms and is guaranteed to enrich your spiritual life.
Don't miss our bonus courses all for one low price of $25/month
How to Simplify Your Life, with Mark Scandrette. The symptoms of a stressed-out world are all around us, from the increased diagnosis of anxiety disorders to the number one cause of cancer (stress). We know we need to calm down, slow down, and simplify – but boy is it hard. This course is perfect for anyone who is struggling to live faithfully in a stressed-out world.
Animate Faith, with Brian McLaren, Nadia Bolz-Weber, Lauren Winner, Bruce Reyes-Chow and others. If you want to explore questions about God, Jesus and religion, grapple with what it means to be saved or wonder why you should read the Bible and go to church, this is the course for you.
Join Us for our Celtic Retreat. 
Early bird special is now available for our annual Celtic retreat.

Reconciliation is at the heart of the gospel message. Through the Holy Spirit, God's love has flooded our hearts, reshaping and transforming us. We are journeying not just toward renewed relationships and communities, but toward a new creation in which we are all reconciled to the image of God within us, within others, and even within creation.
Our annual retreat on August 7th-9th is your invitation to enter this journey. With the inspirational 6th century Irish monk Columba as our guide, we will walk together through scripture, reflection, worship, and creative spiritual exercises, stirring our imaginations and opening our hearts and minds to the reconciling power of God. There will be plenty of time and space for inner renewal, plus lots of fun, fellowship and food as we journey together toward restoration and wholeness.
We will set aside the busy clutter in our lives and create a quiet space for prayer and renewal as we worship God in a beautiful outdoor cathedral surrounded by maple and cedar trees.
Following the Celtic Christian tradition, this retreat will incorporate the rhythms of work and rest, community and solitude, prayer and biblical study.
Camping, great conversations, and morning/evening prayers, Friday & Sunday