Yesterday I conducted a Spirituality of Gardening seminar in Bellingham. One of my favourite stories to relate is the making of compost. Garbage in, gold out. And as Earth Day approaches it seemed appropriate to reflect on this. The transformation that worms, bacteria and bugs accomplish is truly incredible.
When I lift the lid on our worm bin and watch the thousands of red wriggly worms diligently working to transform our stinky food waste and garbage into fertilizer I am overawed. Gone are the moldy leftovers, the rotten potatoes and discarded broccoli. Gone is the smell of death and corruption. Everything has blended into something new – sweet smelling, rich black compost ready to spread on the garden. Now listen to this fun video about making compost.
What is your response:
God is in the business of transformation. Thank God for compost and worms! Thank God for the healing and transforming power of the Holy Spirit. God can take the very worst of who we are and transform us all into the kingdom of God people we are intended to be. If you have a compost bin go out and lift the lid. Can you remember what you added – what your kitchen and garden garbage looked like? Reach into the bin and pick up some worms. What are the "worms" in your life that God is using to transform you? What could you do to enhance the transformation?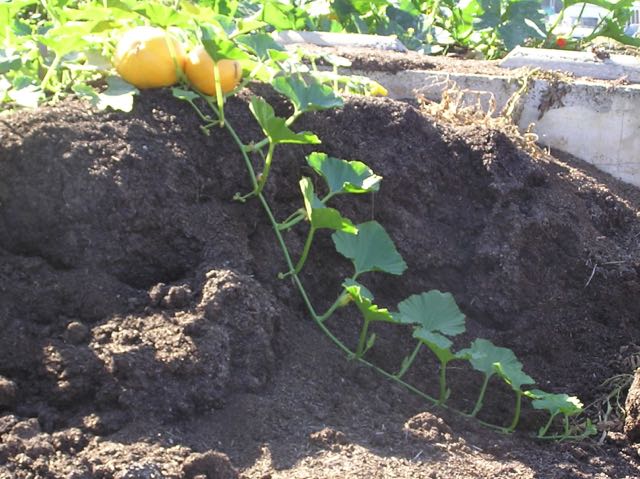 As I contemplated this amazing transformation I could not help but think of the ways that God transforms our lives.  Often it is the stinky smelly things from our past, those things we want to throw out in the garbage that God wants to transform into the foundations of our faith and ministry.  It is often the addictions, failures and inadequacies of our lives that God transforms into our strengths.
And it is not just we who are transformed. Out of the rich soil of our changed lives other seeds germinate, grow and flourish. My compost bin grows the best squash and potatoes in the garden.
What is your response.
Think about the lives that have been transformed through your "compost" and the soil that has been enriched as a result. What kinds of seeds have germinated in the broken down places God has transformed? How can you continue to nurture and grow these seeds?
As you end this meditation listen to Steve Green sing In Brokenness You Shine. Sit in silence and allow God to speak to you. What other places of brokenness might God want to transform and shine through?