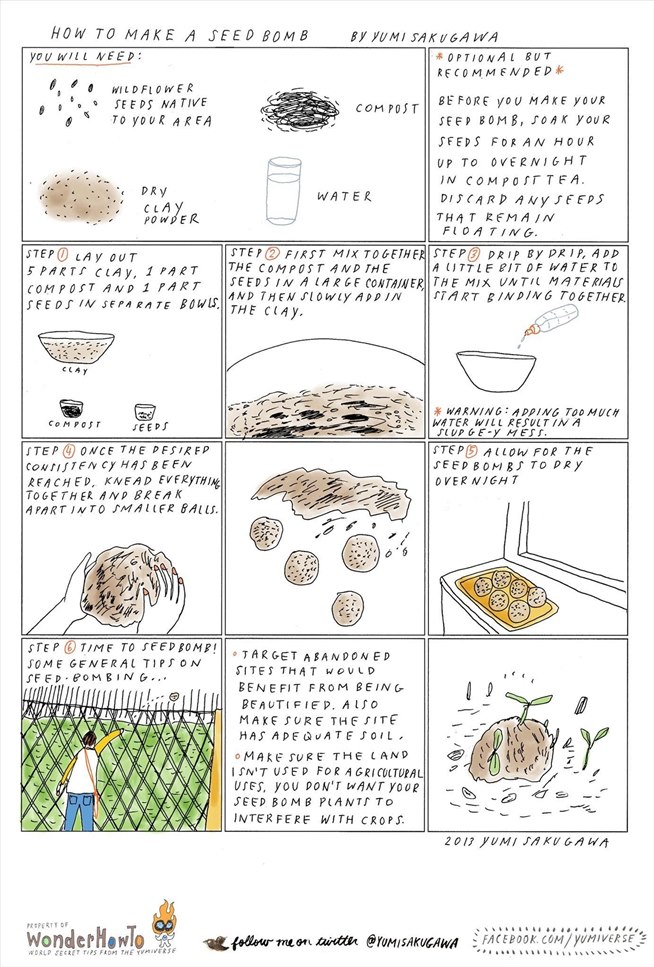 Yesterday I mentioned that Earth Day is almost here and so I wanted to give some creative (and subversive) suggestions on what to make to spread the word and the seed of God's good earth. Making seed bombs with clay, compost and seed is a great activity for Earth day.
As Eliacin Rosario Cruz mentioned in a recent sermon, seed bombs are not meant to be held onto, they are meant to be shared – throwing them into abandoned lots, toxic waste fields or your neighbour's empty lot. Here is a great video from UrbanFarmOnline.com that really gives this substance.
For good instructions check out How to Make a Seed Bomb 
or download this How to make a seed bomb guide from kidsgardening.org I love their suggestion to make this a summer project for your kids.
For a complete guide to seed bombing visit the Guerrilla gardener. – there are lots of ways you can do this.