Earth Day is coming on April 22nd, and in preparation I plan to post prayers and liturgies from different faith perspectives to get us ready. Sean Gladding just sent me this wonderful Native American prayer. I find that like many native peoples, America's first nation peoples are very much in tune with the rhythm of the earth, just as Christians once were.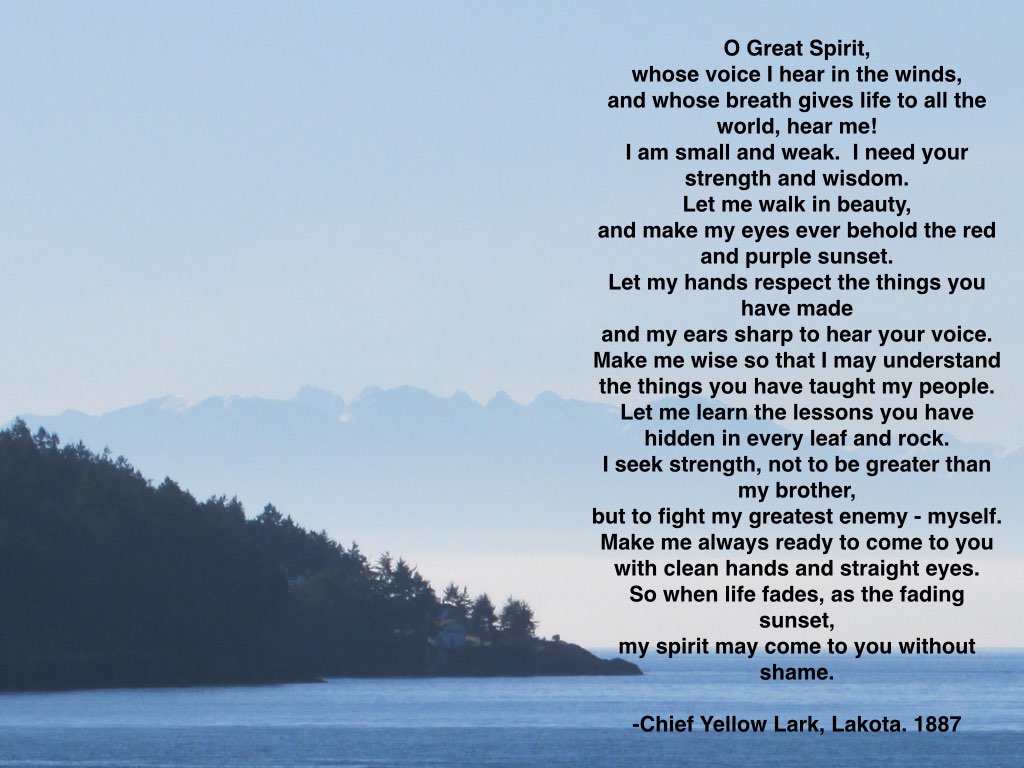 I am also adding another one, also by Chief Yellow Lark  that I posted several years ago. It has been extremely popular and I always like to use it as I begin my Spirituality of Gardening Classes.  You can find the complete prayer here.
Both of these prayers remind us to take time to listen to the wonder of God's creation. It reminds me to notice not just the majestic mountains outside my window but also the small and seemingly insignificant creatures that are so vital to the healthy thriving of our world. It also reminds me to sit quietly in the presence of the One who has created all things and whose great love is revealed in every dimension of that creation.
The stillness of the earth speaks of stability and constancy. It speaks of the enduring faithfulness of God who sends the seasons in their due time, who waters the earth with the spring and the autumn rains, who brings forth the harvest to nourish our bodies.
It is certainly time for stillness in my own spirit too and I find that the changing season outside is a wonderful affirmation of that. Learning to hear the promptings of my spirit calling me to slow down, sit still in the presence of God and listen is not always easy. But it is essential.
So sit still with me today. Drink in the wonder of God. Quieten your spirit and allow God to refresh and renew you.
Join us for more garden insights and prayers: Spirituality of Gardening Online Course!