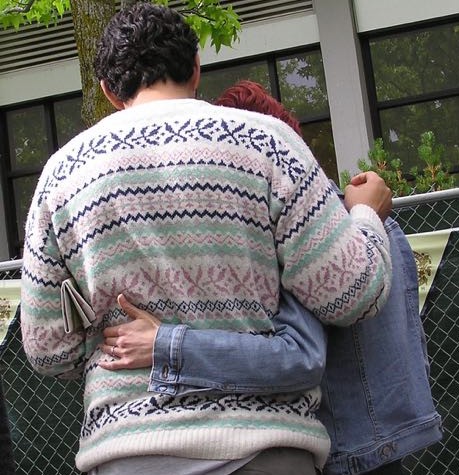 Over the season of Lent this blog and the MSA blog focused on the broad theme of reconciliation. Lent is now well and truly over but our need for reconciliation is an ongoing work. You can expect to read much more on this theme throughout the rest of the year.
As I have mentioned several times over the season, the good news of the gospel is God's desire to reconcile all things to God self. This is an holistic plan, that embraces not just our inner transformation and reconciliation to God but restoration of creation, the making of peace where there is enmity, healing where there is brokenness and renewal wherever the image of God is distorted. Our creator has begun a process of redemption to restore all things to what they were meant to be.
I know that like me, many of us have not had time to read over the reflections that have been posted so I wanted give you an opportunity to do that.
Practicing Reconciliation will also be the theme for our 2015 annual retreat on Camano Island. We hope that you can join us.
Also, we are in the process of putting together a reading list on reconciliation. If there are books that you think are "must reads" on this topic, please leave a comment at the end of the post.
Posts on Reconciliation from Godspace – these posts are written by myself unless otherwise noted.
Meditation Monday – Let God's Love Speak
The Book of Forgiving by Desmond Tutu and Mpho Tutu
Meditation Monday – The Subversive Walk of Holy Week
Fall In Love – A Prayer for Lent by Father Pedro Arrupe
Reconciled to the Image of God
Celebrating Oscar Romero – A Step Along the Way
Meditation Monday – How Do You Treat Snake Bite?
Prayers for Lent by Desmond Tutu.
Communion in Mombasa By Idelette McVicker
Variation is So Much Fun by Lynn Domina
Journey to Mosaic…. small step towards reconciliation by Tom Sine
Meditation Monday – Getting Ready for A Dry Spell
Do It Anyway – A Lenten Prayer by Mother Teresa
The Game of Life by Keren Dibbens-Wyatt
Reconciliation by Michelle Pittenger
Lenten Disciplines for Social Justice by Katelin Hansen
Meditation Monday – A River Runs Through
I Cannot Do This Alone – A Lenten Prayer by Dietrich Bonhoeffer 
Reconciling our Fragmented Selves by Alex Tang
The Body by Keren Dibbens-Wyatt
The Heart of Tolerant Hospitality in Reconciliation by Steve Wickham
Meditation Monday – Let Your Light Shine 
Thomas Merton's Most Famous Prayer – A Good Prayer for Lent
Cut off or Reconciled – Meredith Griffin
Ha Ha Mommy Is An Alien – by Theresa Froehlich
Confessions of a Bookworm by Kate Kennington Steer
Monday Meditation – A Hidden Wholeness
Social Innovate – Join the Feast With Tom Sine
Let Us Pray As Jesus Taught Us.
Playing for The Ashes – A Reflection for Ash Wednesday
Get Creative and Play Games In Lent
Stop Playing Games – Join God's Reconciling Work for Lent.
Posts on Reconciliation from Mustard Seed Blog. These posts are written by Andy Wade unless otherwise noted. 
Reconciled to Self, and then some 
Open Hire, A Path Toward Reconciliation
A Cup of Peace – AJ Block
Justice, Filipino Style – Al Tizon