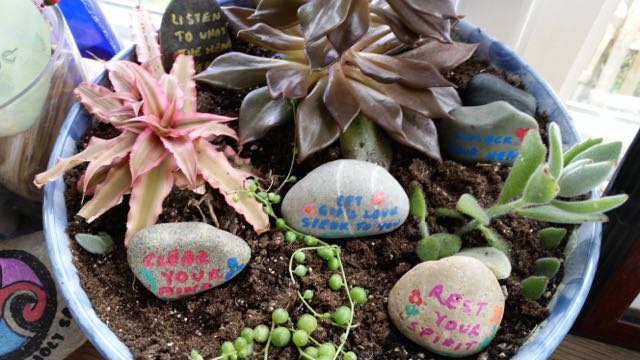 It is Holy Saturday, that day between death and resurrection when most of us pause to draw breath. In my pausing this year I found myself thinking about the coming weeks. It is so easy after the hype of Easter Sunday, to allow our faith to fade into the background. Yet Easter is not a day but a season. It extends from Easter Sunday to pentecost. All of us need something to help us focus, something that keeps our eyes on Jesus and the meaning of the resurrection.  This year I decided to create an Easter garden to sit on my desk, something to catch my eyes and encourage me to focus.
I used a recycled bowl, and even some recycled plants – offshoots from succulents that have grown too big for their pots. Then I collected some rocks from the garden. I sat in silence for several minutes asking God "What should be my focus for the season of Easter? As I sensed God speak to me, I wrote the words on the stones and placed them in the garden. Now I wait to hear what God will continue to say over the 50 days of Easter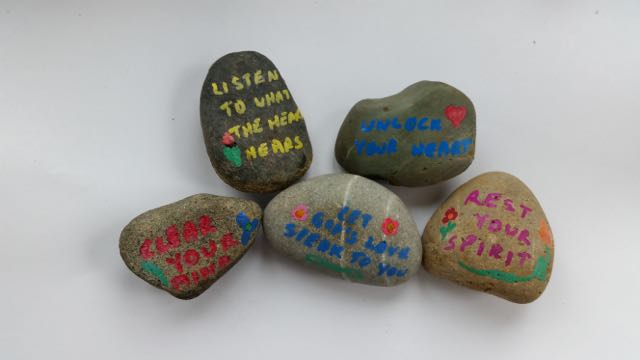 What could you create that would draw you close to God and God's purposes during this season of Easter?