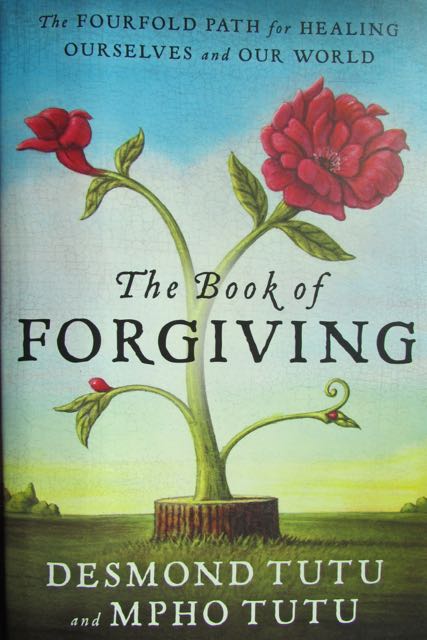 No one knows more about the need to forgive than Archbishop Desmond Tutu. Writing with his daughter, Mpho, in The Book of Forgiving, he lays out about the simple but profound truths about forgiveness and provide a pathway to assist us to accomplish it. They remind us:
Forgiveness is how we bring peace to ourselves and our world. 
The Tutu's bring the practicalities of forgiving to life with the promise that forgiveness is good for you. This book will lead readers to healing of affronts, injuries and old hurts and open pathways to a fuller life. They know from deep personal experience that when you forgive you become an extraordinary person.
This book is my reading for Holy week. It is both refreshing and healing to read the stories and perform the exercises at the end of each chapter. This is not a book to be taken lightly, or one to be read rapidly. It is more a journey than a book and a journey that I heartily recommend to you.
The authors suggest that the reader get a journal specifically to use while reading the book, something which takes both time and discipline. Yet it profoundly enhances the experience and will, I am sure contribute to the healing of each person who makes this commitment.
They also suggest finding a stone "small enough to carry in the palm of your hand and large enough that you won't lose it" This stone becomes the focal point for a series of spiritual exercises.  I am loving this refreshing approach which is simple yet deeply impacting. I hope that you will join me in this journey of forgiving.