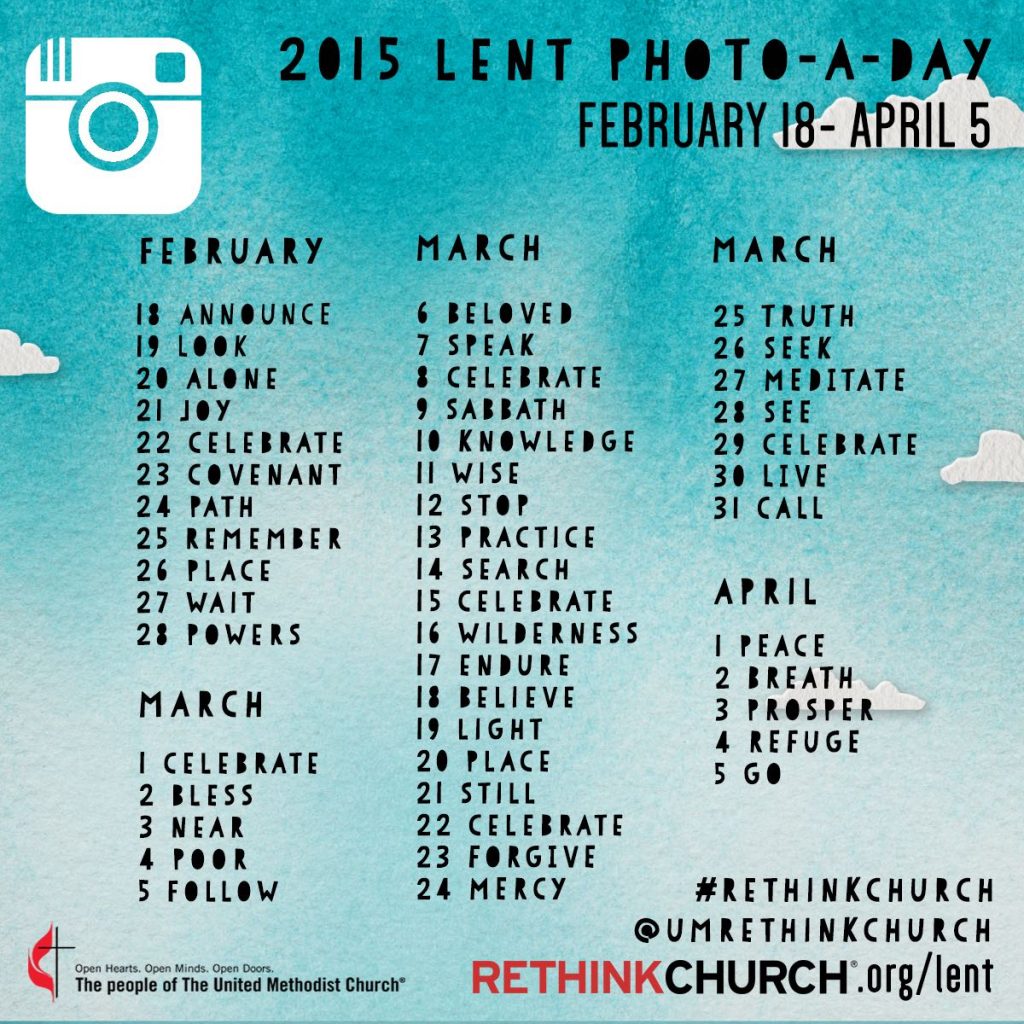 We live in a visual world which beckons us to stop, look and reflect. But most of us are too busy to do so. Rethinkchurch.org has a great suggestion for a very visual way to celebrate the season of Lent that calls us to do just that, one which you may want to start now even though the season is half over.
Whatever your practices this season, will you join this photo-a-day challenge and share with the community how you perceive each word or phrase for the day? No explanation needed, unless you want to. After all, a picture is worth a thousand words. Learn more.
Not surprisingly, this exercise brought to mind Christine Valter's Paintner's book Eyes of the Heart: Photography as a Christian Contemplative Practice, in which Christine redefines photography as a receiving rather than a taking skill. She points out that the traditional perspective of photography is aggressive – we shoot or take photos. Yet really we are receiving an image, the transmission of light from a scene or object that God has created.
By bringing the camera to the eye and allowing an encounter with the holy to open our hearts, we have the possibility for a transformative potential from the photographic encounter. Look through the lens and imagine that it is a portal to a new way of seeing. (15)
So if you have more time than the exercise above calls you to, take some time to reflect on your photo.  and consider some of Christine's provocative questions:
What is hidden and what is revealed in your photo. 
What is mirrored back? Traditional SLR cameras use mirrors to create images and in life we need polished inner mirrors that cultivate our capacity to see God more clearly in more places and experiences.
What new way of seeing either of God or of yourself has this photo opened for you?