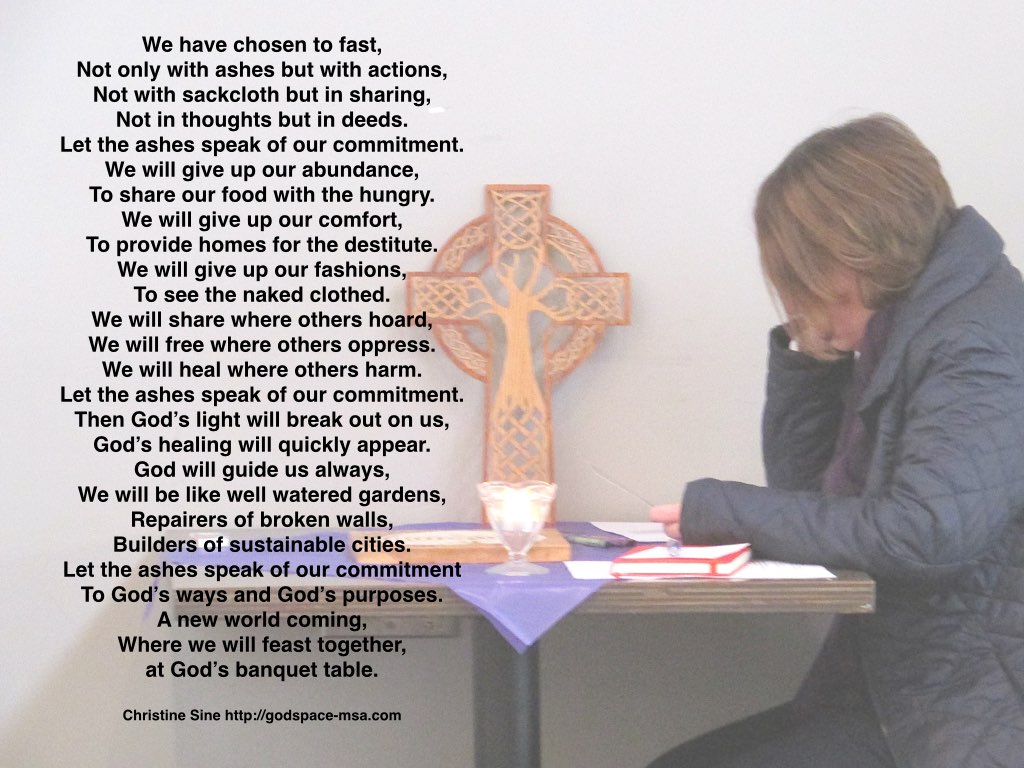 As part of my preparation for Lent each year I write an prayer for Ash Wednesday and the beginning of Lent. I have updated the links to previous prayers and added more links to other inspirational prayers that you might like to check out.
Here is a link to my 2016 Ash Wednesday prayer.
My own 2015 Ash Wednesday prayer was adapted from Isaiah 58 – one of my favourite scriptures to meditate on at this season.
I suggest that after you read through the prayer, you then read the scripture Isaiah 58:5-12 in The Voice translation. and then again in the  New Living Translation. and finally in The Message. Spend time thinking about the implications of these verses for your life and how God might challenge you to live them out during the season of Lent.
My prayer for Ash Wednesday 2014 comes out of my own deep desire to be transformed and to see something new of God's image emerge in my life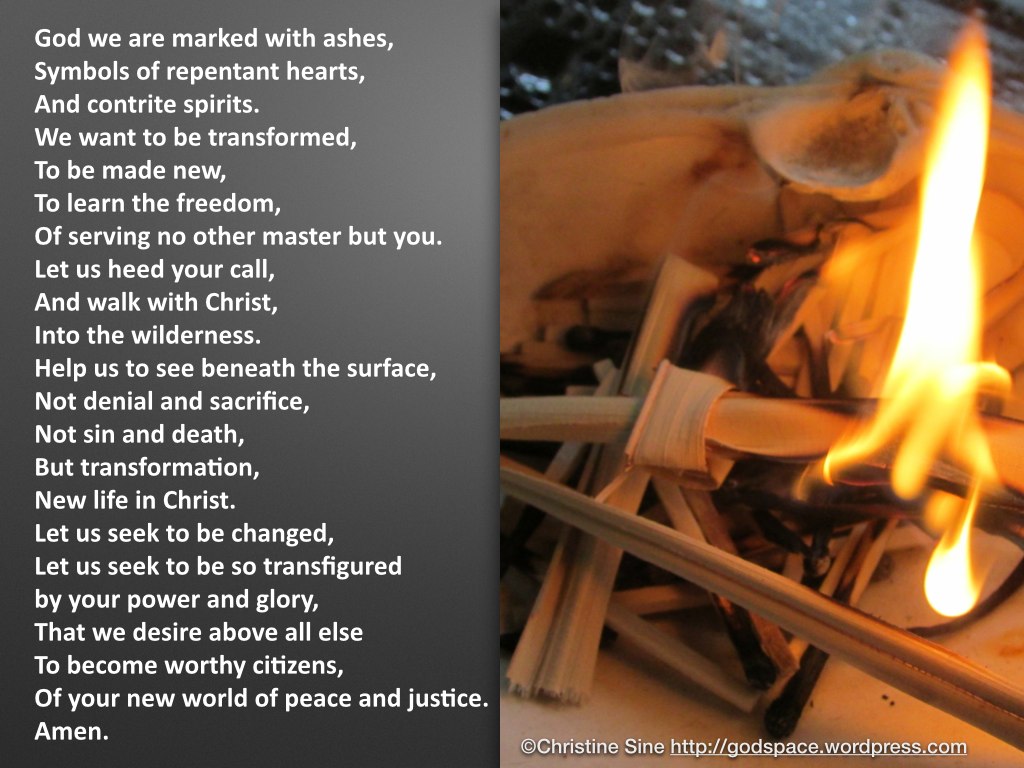 You might also like to check out some of the prayers from previous years.
This prayer was adapted by Odyssey ministries in the following video. Putting prayers like this to music with photos is a practice that I find very faith building. Perhaps it is a practice you would like to enter into during this Lenten season.
Another prayer for Ash Wednesday 2012
And our Lenten meditation from 2012
The featured music: "O Redemptor" from the CD "Prayers of St. Brendan" by Jeff Johnson
© 2011 Ark Records Used with permission. ALL RIGHTS RESERVED.
Other inspirational Ash Wednesday Prayers
Churchyear.net has a great collection of prayers for Ash Wednesday
Faith and Worship has a great Ash Wednesday Liturgy 
From the United Methodist Church another Ash Wednesday Prayer
Resources from Textweek.com are always worth revisiting.
From Catholics Online links to a rich array of Ash Wednesday prayers
An Ash Wednesday Collect from Bosco Peters in New Zealand
I enjoyed this interesting reflection on the contrast between Lent and Carnival
You may also like to listen to T.S. Eliot read the first part of his famous Ash Wednesday poem and reflect on what he says. Or read the entire poem and commentary.
---
Please check out our complete list of Godspace resources for Lent through Holy Week