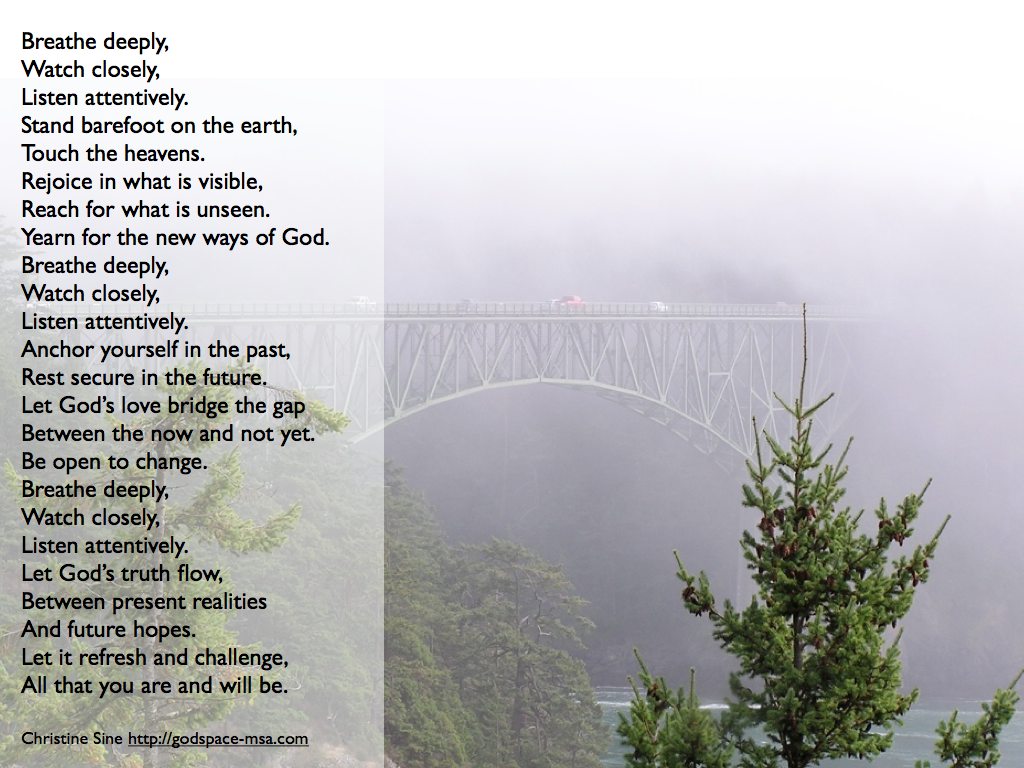 Tom and I have been on retreat for the last few days and as I mentioned on Thursday, we drove up Whidbey Island and over Deception Pass. We stopped again at the bridge, which I photographed last year in the fog. This time it was in bright beautiful sunshine.
As we settled into our retreat space in Anacortes, the images of the bridge kept revolving in my mind. Surprisingly it was not the beauty of the scene, but the bridge itself that held my attention and I hope that it will speak to you too. It is strongly anchored on both sides. It stands high above the deep and treacherous waters below. Unlike the pass itself which takes skill and experience to navigate, it can be crossed by anyone.
Find a quiet place to sit. Make yourself comfortable. Take some deep breathes in and out to relax yourself. Spend some time contemplating the image above. Read through the prayer several times. Visualize your life as it has been until now and what you hope it will be for the future. Allow God to speak to you.
What is your response?
What anchors your life in the past? Are these anchors clear or are they shrouded in fog? What could you do to make them more secure?
What anchors your life to the future? What are the hopes and dreams God has placed in your heart? What could you do to clarify those dreams?
Now contemplate this image. Focus on the bridge itself and allow God to speak to you: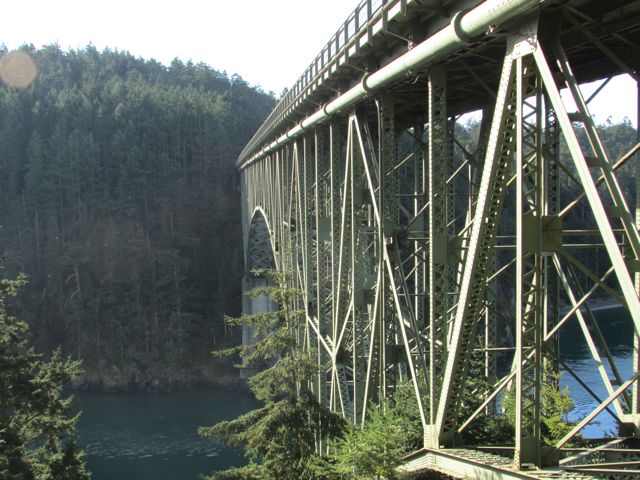 What is your response?
The strength of the bridge between past and future depends on its anchors. What are you aware of that has weakened your anchors and made your bridge more vulnerable?  Prayerfully consider one action you could take to strengthen these anchors. Write it down.
Now listen to Simon and Garfunkel sing Bridge over Troubled Water. Allow the lyrics to wash over you. Is there anything else that the spirit of God is saying to you?