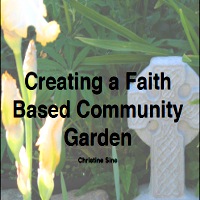 This last week I have started getting ready for the garden season. I have just updated the resource Creating a Faith based Community Garden with much appreciated help from Heather Choate, Derek Farmer, Marlena Nip and Joy Geertsen who helped make sure that all the links work. Many of you have shared links to wonderful new resources too, so I hope that you will find this useful for your own personal or faith based gardening. For those of you who prefer the blog I will post some of the resources over the next couple of days.
What Seeds Will You Grow?
Here in the U.S. as so much of the country is still under a blanket of snow, we all like to think about spring and what we might be able to grow. This is a great time to curl up by the fire and drool over all those wonderful photos in the seed catalogues that in your saner moments you know won't grow in your climate zone but which you just can't resist when it is too cold to grow anything. This year I have done some research on who owns our seed companies and which we can trust to have organic non GM seed.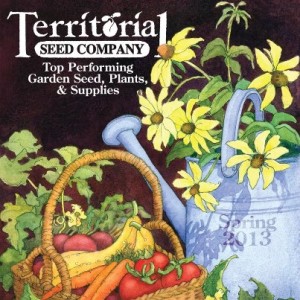 Unfortunately I discovered recently that many of my favourite seed companies are owned by Monsanto or Mars. This has meant
Seeds of Change – I love their seeds but someone told me recently that they are owned by MARS  incorporated, one of the largest food conglomerates in the world. So though Seeds of Change itself provides ethical seed, non GM products, its parent company has a different philosophy. As Tim Stanton who alerted me to this commented: They present themselves as a warm, inviting, environmentally conscious company, but Seeds of Change has a money-hungry corporate core.  Tim goes on to say:
Even though Seeds of Change signed the safe seeds pledge (pledging to not sell genetically modified seed), Mars. Inc. spent almost 400k to defeat Prop 37 (which would have required the simple labeling of GM food so PEOPLE could make informed choices). Seeds of Change had been a New Mexico based company since the beginning (since it started out small and independent) but Mars uprooted it from original place of operations in New Mexico and moved it to Los Angeles, leaving almost their entire faithful New Mexico crew jobless. They even abandoned their warehouse cats in the process –
So if you want to get away from any seed company that is associated with Monsanto, here is a very helpful list that documents some of the companies owned by Monsanto who may be using GM food. Unfortunately I notice some of my other favourites (including ones listed above) are on the list. It also contains a list of those that sell safe seed even though they have not signed the safe seed pledge.
So you may also want to check out this link to where you can research seed companies that have signed the Safe Seed Pledge,
Look for heritage seeds and organic seeds:
There are a growing number of organizations that specialize in heirloom and organic seeds. Here are a few that I have used and would recommend.
For more possibilities check out this list from Treehugger.com which was put together from reader suggestions.
Look for local companies:
The list of seed companies that have signed the safe seed pledge is a good place to start when looking for locally produced seeds.
Here in the Pacific N.W. my favorites are:
I also cannot resist a couple of big company catalogues like the English classic  Thompson and Morgan and Burpee which have products I can't seem to find anywhere else.
I realize not all of you live in the Pacific NW. What are your favourites and what region of the world are they most suited for?