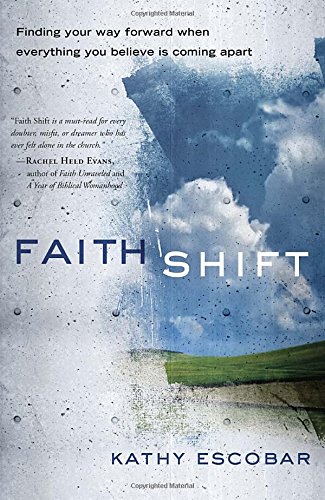 I have just finished reading Kathy Escobar's new book Faith Shift. It is a great read particularly for those who do not feel comfortable in their church or faith tradition.
Kathy points out that growth and change are natural parts of our relationship with God. She helps us to understand and feel comfortable with being spiritual refugees, unpacking the stages most of us experience as we question, let go of and hopefully reform our faith. She talks about fusing, shifting, unravelling, severing,returning and ongoing rebuilding, sharing stories and practical insights that can help all of us move onward in our spiritual journeys.
As I reflected on Kathy's experiences, I realized that faith shifting has been a way of life for me. I embraced the charismatic movement in Australia, unravelled in the refugee camps in Thailand and have rebuilt numerous times through the exploration of new streams of faith and spiritual life.
Every time I am confronted with a new injustice, or a new faith perspective, I start to faith shift again. Each time I find God unveils a new aspect of Godself and my image of God shimmers with new vibrancy.
As Kathy says at the end of her book:
The path for spiritual refugees like us rarely leads back to where we were. Usually it takes us around the next corner, and the next, further and further into the unknown, into diversity, mystery and freedom. (200)
That is certainly my experience. Learning to trust the path ahead even though we are not sure where it will take us is scary, but it is also exciting, because it does lead us toward a bigger, better relationship with God, others and ourselves. It opens up for us a greater understanding of a God who is far bigger and better than we can ever imagine.
Thank you Kathy for vulnerability and willingness to share honestly your struggles and journey. It has blessed me and I am sure will bless many others too.
For more information on the book check out this great interview Jamie Arpin-Ricci did with Kathy.