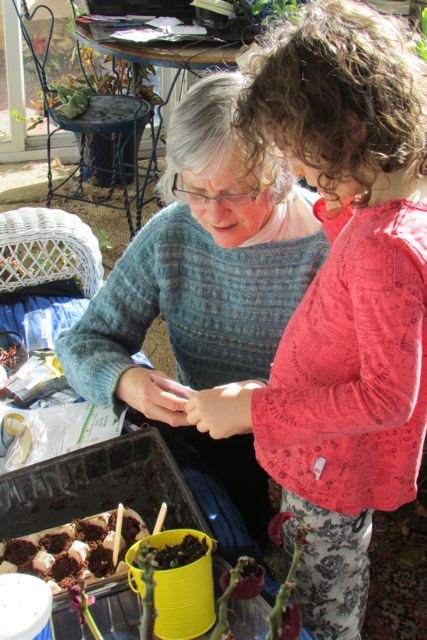 The research is in, gardening, and interacting with nature is good for our health and well being, especially for that of our kids. Living near nature dramatically impacts our health and interaction with nature decreases the health gap between rich and poor. Contact with nature helps children to develop cognitive, emotional, and behavioral connections to their nearby social and biophysical environments. Nature experiences are important for encouraging imagination and creativity, cognitive and intellectual development, and social relationships (Read the article). Kids in particular who suffer from attention deficit disorder can have their symptoms alleviated by spending more time outdoors. Another informative article shares that it helps to relieve stress in children as well.
There is also evidence that exposure to soil bacteria could improve our health by boosting our immune system. And believe it or not even Sniffing Compost Makes You Happy – Literally
Other studies suggest that just looking at nature improves our health and reduces the time it takes to recover from surgery. So imagine what a difference a whole afternoon outside can do.
Getting our kids involved in the garden can have even more benefits. In her article Go Outside and Play: Four Reasons Why Exposure to Nature is Essential To a Child's Wellbeing, Suzy DeYoung talks about the amazing health benefits of getting kids outside. According to the EPA, indoor air pollution is the US's number one environmental health concern. They encourage kids to get outside and play but I think that working in the garden can be even more beneficial.
So let's get our kids outside. Here are some resources to help:
From organic gardening:
The Permaculture Research Institute has a great 4 part series on "Getting Kids into Gardening":
Great curriculum for children and gardening from Presbyterian Church
From Container Gardening for kids
Some Other Ideas for Kids garden crafts