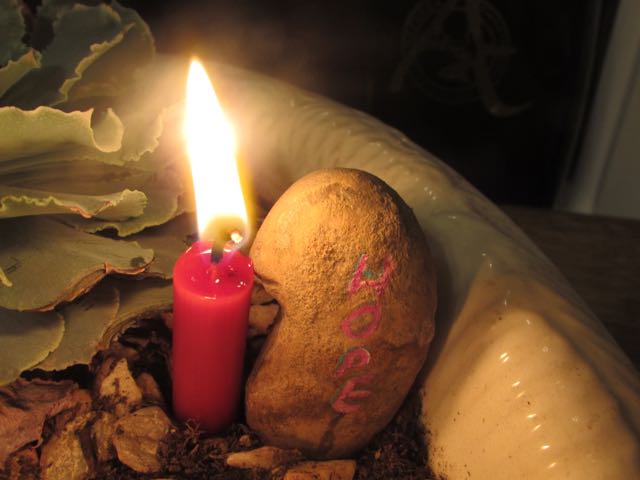 I hope that like me you have taken time over the last couple of days to reflect and renew your focus as you look ahead to 2015. I have taken a couple of hours each morning over the last few days to do just that. I used the posts that I blogged in the last few days to help me focus as well as a couple written by good friends Jim Wallis at Sojourners and Christine Valters Paintner at Abbey of the Arts. Their posts bring very different input to my reflecting time. Jim encourages us to extend our view of who we see as our neighbours and who we are called to love. Christine encourages me to embark on the unknown journey no matter how long or difficult it may be, being open to wonder along the way.
Out of this has come not just some very practical goals and resolutions for 2015 but also the following prayer which I plan to use each morning throughout January to help me strengthen my sense of what God is calling me to. Perhaps you too would like to use these posts and prayers to strengthen your faith in the coming weeks.
Sit still,
listen deeply
to yourself, to God, to others,
Let the wonder of God's world
speak to you.
Sit still,
listen deeply,
Remind yourself to breathe.
Let God's fragrance
fill your heart, your mind, your soul.
Allow yourself to be changed.
Sit still,
listen deeply,
let go of all that is precious to you,
Let go of what distracts,
And of what could lead you astray.
Surrender the thoughts of your heart,
and the meditation of your spirit,
to become acceptable in God's sight.
Sit still,
listen deeply,
let all God has placed within you
be unleashed.
Discover God,
Unveil yourself,
Give all that you are freely to God.
Be reconciled
to God's purposes,
to God's people,
To God's world.
Sit still,
listen deeply,
Trust always in God.
Check out these posts to help in your retreat process:
Unleashing the Potential of the New Year with a Spiritual Audit.
Making New Year's Resolutions as A Spiritual Discipline
10 Resolutions for 2015 by Jim Wallis 
Online retreat love note from Christine Valters Paintner