The last few months of the year are always a busy season for events here at the Mustard Seed House and we have some exciting possibilities coming up that I wanted to make you aware of.
October 18th Andy Wade will facilitate a Justice At the Table seminar. I am very much looking forward to this event which always challenges and inspires me.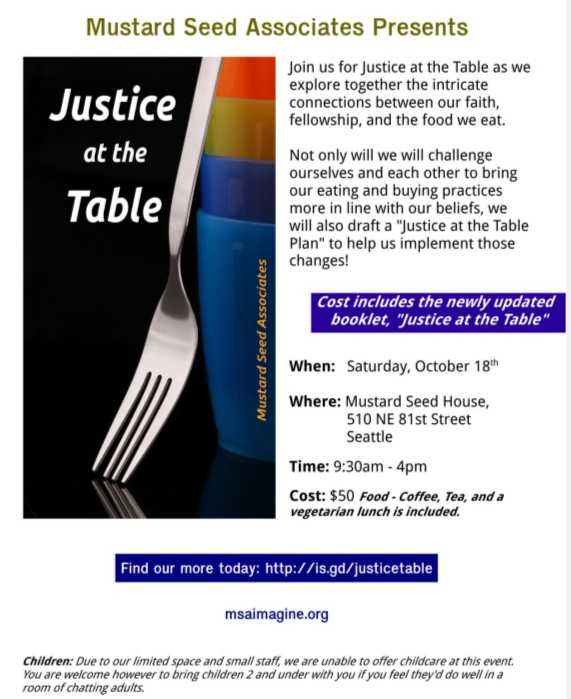 November 15th I will facilitate a contemplative retreat day: Stop the Madness – Return to Our Senses for Advent. We once again invite you to prepare for Advent and Christmas by refocusing your life on what really matters. Take time to renew, refresh and restore your priorities. Make this an annual event and re-establish God's rhythm for your life.