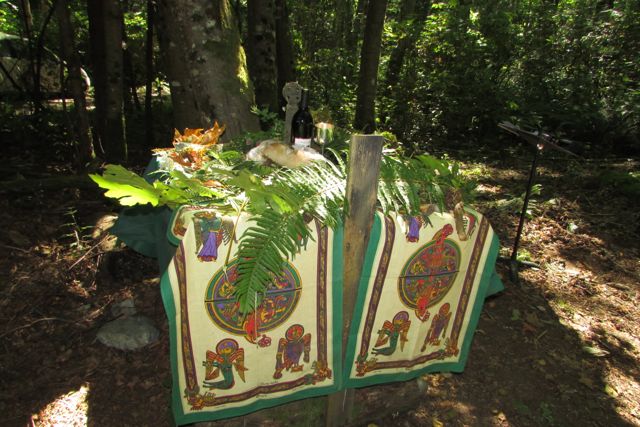 My colleague Andy Wade has put together this beautiful slideshow from our last retreat. This is well worth watching not just as a record of the retreat, but as a reflective meditation.
We had a wonderful time worshipping, praying, chatting, walking the labyrinth and prayer trails, painting, eating, churning butter, celebrating Eucharist together, and so much more!
Be sure to save the date for next year and join us for our 24th retreat, August 7-9!
The music featured Go In The Wilderness is one of the songs we sang numerous times at the retreat and was recorded by our music leaders Matt and Sundee Frazier.
Many thanks to all those who helped with the retreat this year, with special thanks to:
Matt & Sundee Frazier: music worship
Cory and Ann Baker: children's program
Rev. Jonathan Myers: Eucharist
In the middle of the slide show you'll notice a cake celebrating the dedication of our first classroom at the emerging Mustard Seed Village. Special thanks to:
Doug and Rocio Woods for years of dedicated work on the land
Architect David Vandervort for drafting, planning, and organizing
Dennis & Cindy Todd and all the amazing volunteers who made this building possible
J.Derek McNeil, Academic Dean of Seattle School of Theology and Psychology who led us in a prayer of dedication for the building
Check out the liturgies from the retreat too:
The first morning litany is posted here.
The second morning litany is posted here. 
The litany from the afternoon gathering.