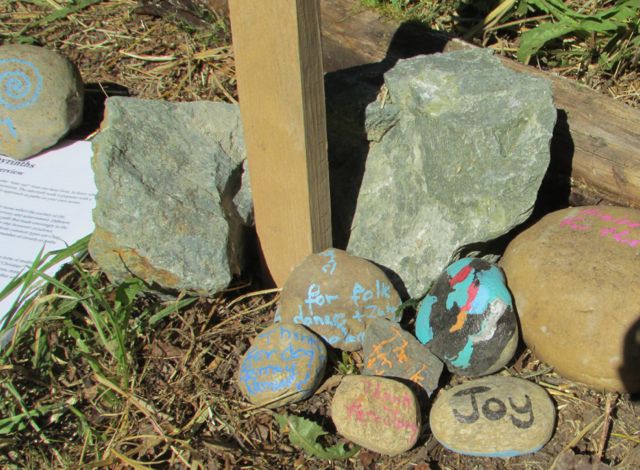 Wikipedia defines spiritual direction as: the practice of being with people as they attempt to deepen their relationship with the divine, or to learn and grow in their own personal spirituality. It is a discipline that has emerged in many spiritual traditions, using language specific to that tradition.
In Christian faith spiritual directors are known by many names – soul friends, mentors, or my favourite – Kathy Escobar's lovely term spiritual midwives. Some find spiritual direction through personal encounters, others seek help through their favourite blogs, websites or Bible apps. Anyone who supports us as we notice and reflect on God's presence and activity in our daily lives, encouraging us to grow our faith and live into our calling, can be considered a spiritual director.
Many followers of Christ seek spiritual directors to grow a faith that is solidly rooted in traditional practices and church environments. Lectio divina, Ignatian spiritual exercises, silent retreats are some of the tools you may have learned to employ. Others have deconstructed their faith and are looking for help to rebuild outside traditional churches through the faith shifting process as Kathy calls it. Learning to look, listen and explore faith in new ways is probably more comfortable language for you. Like me you might have learned to paint rocks, weed your garden or walk your neighbourhood as a spiritual exercise.
Over the next couple of months spiritual direction in this broader sense, will be the focus for Godspace. A good preparation I think for the Advent and Christmas season. Where do you go for support in your spiritual journey? What or who has helped you rebuild your faith when you have struggled with doubt and despair? What practices draw you close to God and strengthen your faith? Whatever you think of when you consider spiritual direction, we would like to hear from you.
The focus for the last three months on Hospitality (read the series here) has helped many of us grapple with new dimensions of what it means to be a follower of Christ and I hope that this new series will do the same. Guest submissions should be 600-800 words long and contain only photos for which you have copyright permission. Please submit your article by email as a Word document and attach jpegs of your photos. A short bio should also be included. Please be aware that we may in future want to incorporate your post in a collaborative devotional book. We assume that submitting it for publication on Godspace means this is OK for you. If you are interested leave a comment on this post or email me for details. The deadline for submissions is November 1st though obviously the sooner the better as I will start posting whenever I get submissions.