I have had so much to share over the last few months that I have not had time or space to post some of the prayers I have written for the Light for the Journey Facebook page. So here are a few of the most popular from the last month that have not appeared as separate posts on the blog.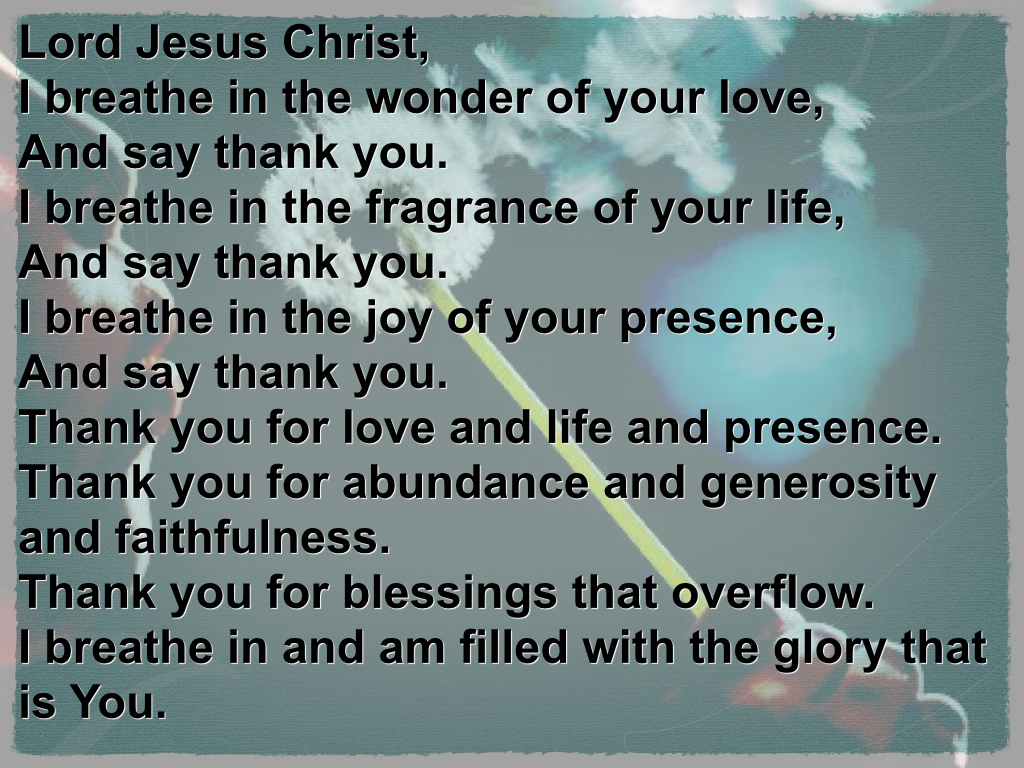 The living Spirit of love enflame you. 
Drink it in.
Let it soak into your bones.
Allow it to flow freely
From your mind to your heart.
Let it penetrate your place of deepest longing
And illumine the shadows with light.
————————————————-
Lord Jesus Christ,
I drink in your glory of presence
and am filled with the water of life.
It quenches my thirst,
and refreshes my soul.
Like rain after drought,
it cleanses me,
and washes away the sin,
that clings to my heart.
Lord Jesus Christ 
I drink in the wonder of your presence
and am made new. 
————————————————