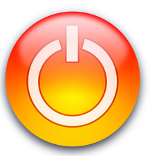 Our kickstarter campaign is off to a good start. We have crossed the 20% mark, but still need $4,000 to reach our goal. It is a tense and exciting time and we hope that you will help this happen. The campaign will launch our new venture into e-courses, this first one based on my popular book Return to Our Senses. 
Numbers have already told us they are looking forward to sharing this with their churches and small groups. Others are wanting to use the material for personal retreats. Everyone I speak to is excited by this wonderful opportunity to further the work of Mustard Seed Associates and challenge our constituency to become more whole life disciples.
If you are unfamiliar with Kickstarter, it is a crowd-funding website that allows you to collect pledges towards a goal. The great thing about funding through Kickstarter is that you are able to offer rewards to those individuals who choose to pledge money towards your project.
Our project has rewards starting at the $25 level. However, at the $75 level your reward will be the e-course itself at no additional cost.
The challenging part of a kickstarter campaign is that if we do not reach our goal we do not get any of the money that has been pledged. We have 14 more days left to raise $4,000. If you enjoyed the material in Return to Our Senses we hope you consider partnering with us to produce our upcoming e-course. We are excited about the opportunity to expand them impact of what we do and interact on a deeper level with our constituents around the globe.