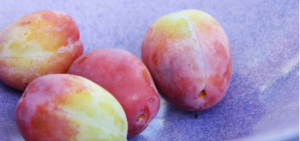 Hospitality is the act of the recklessly generous heart.
Sister Joan Chittister
What can you do if your circumstances, through illness for example, currently don't allow you to meet with many people face to face, when being housebound means you do not meet the stranger, and when you yourself are at present reliant on the service of others for your basic needs of being fed and watered?
In order not to spend our lives constantly thinking of what we are not, cannot do, in order to follow the wonderful example of Mustard Seed House for example, we need to broaden our definitions of hospitality.
For me, hospitality begins with the need and desire to cultivate the spirit of openness amongst and for others; that same spirit which we have been given ourselves.  A definition of openness? Being present with all that you are and that you have been given; paying full attention and focus to what or who is immediately before you, for as long as it or they need; and being prepared to give to that exchange whatever it costs, without hesitation, giving freely, as you have been given.  It is creating a space where soul can meet soul.
Living a solitary life by choice, necessity or force means that in order to be prepared to be open to others whenever the occasional opportunity arises, it is even more important that we must first be hospitable to ourselves – all of our selves. 'This human being is a guesthouse' the poet Rumi says.  Even though this might include 'a joy, a depression, a meanness' the result is that we can be visited by 'some momentary awareness'.  So we need to 'treat each guest honourably', being
grateful for whoever comes,
Because each has been sent
As a guide from beyond.

I am just beginning to recognise and welcome by name some of my inner 'Kate's' who come waltzing by – most especially when they choose to visit when I am trying to be silent and meditate.  Instead of shutting them out and shutting them up, and keeping them out by a sheer act of will power, I am learning to do the opposite.  I welcome in 'Kate the constant commentator', ask her sit awhile and wait until I can give her my full attention.   When 'Kate the perfect planner' shows up, I ask her in, to sit beside me, until I can give her desire to control the future my full attention.  You get the idea.
My model for this is to attempt to show myself the same Grace I have been shown.  Because I am slowly learning too that unless I am embarked on this journey of Love towards myself as part of my daily discipline, I have no chance of fulfilling God's primary commandment for humanity:
Love The Lord your God with all your heart, mind, soul and strength and love your neighbour as you love yourself.
My self is rightly last in the queue. But unless I show equal compassion to myself, how do I have any understanding of how to show compassion to whatever neighbour shows up?  If I do not allow Grace to do her work in me, how can my soul be an effective witness in each chance or planned event?; how may she show that the Kingdom transforms all who are introduced to it?
I repeatedly pray my heart will be opened to God, to others, to myself in order that 'Thy will be done' this day.  So that  the trickle of Grace will then find her way through every text, every email, every Facebook post, every encounter, by what ever means, I have this day.  By this, I am learning to trust that God is at work in me, however ill or distant or distracted I may feel.
And if God is at work, then when I join in with this community's prayer, along side the whole Church: 'Your Kingdom come on earth as it is in Heaven', then I am practising hospitality without even being aware of it.
That is Grace to the stranger indeed.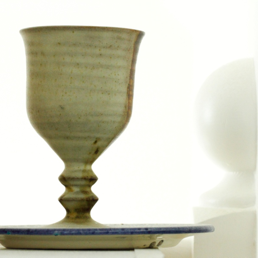 Kate Kennington Steer is a writer and photographer with a deep abiding passion for contemplative photography and spirituality.  She writes about these things on her shot at ten paces blog (http://shotattenpaces.blogspot.co.uk).