When I was diagnosed with M.E. (Myalgic Encephalitis, or Chronic Fatigue Syndrome as it is now more commonly called) in 1989 I was a teenager with everything to live for.  And yet, as I walked home from school one September day, my steps slowed and slowed until I staggered bent double into our house, feeling like I had aged 60 years in ten minutes.  I never attended school again.  But my headmaster's reaction was that there was nothing wrong with me.  He, like many of the other raft of medics from a range of different specialisms I was to see in the next two years, concluded:' It's all in your head.'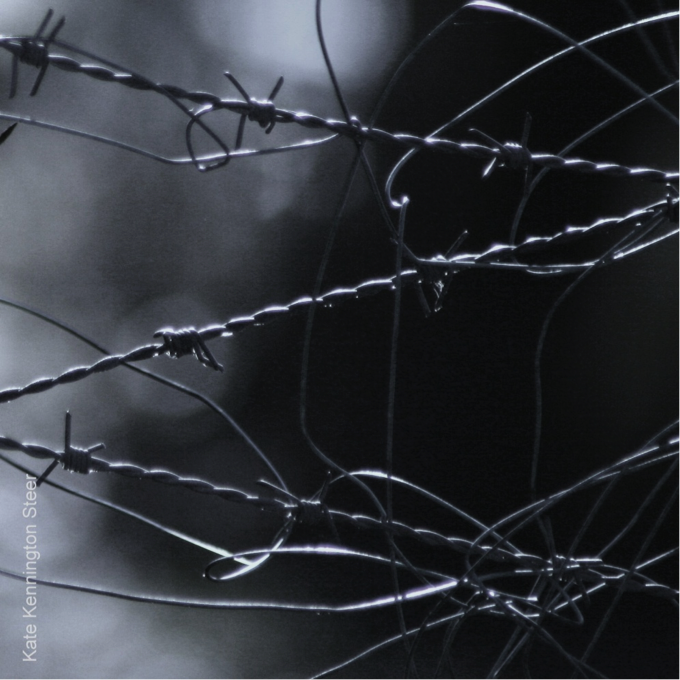 Once you have been told something often enough, particularly by those in a position of expertise and 'authority' over you, you take it deep inside yourself.  My plaintive cry 'but I don't want to be like this' held no value in their eyes.  The fact there was a huge disconnect between what I was feeling in my body and what they were telling me was just in effect something I was making up, drove me to believe that indeed  it was my head, my mind, that was at fault: I felt I was going mad.  And so my heart very nearly broke and my spirit was utterly crushed.    Despite all the fantastic loving support from family and close friends, still, the insidiousness of the little phrase 'it's all in your head' (meaning it is actually somehow my fault that I am ill and that subconsciously I want to be ill): that belief has taken over twenty years of therapy to excavate from my soul. I carry within myself the brokenness that has engendered such self doubt over the years.
The consequences of this inner-soul quaking are numerous and wide ranging. I hope that I look on myself and others, indeed the whole of creation, with a little more compassion; although I am only too well aware that I often do not look hard enough for the pain and damage in others, and I still, God forgive me, often fail to take this into consideration when I am too quick to judge them.
Mostly where an understanding of brokenness reveals itself to me is in my creative life, where I am drawn to look below the surface of things, asking myself, and those who look at my work, to pause, however fleetingly, to find where God is in all of this.  So I now understand why I have always been drawn to rust, and peeling paint, and barbed wire coils, and skips full of discarded objects, since I first started taking photographs as a teenager, even before I was ill.  Perhaps a connection with frailty has always been 'in my head'?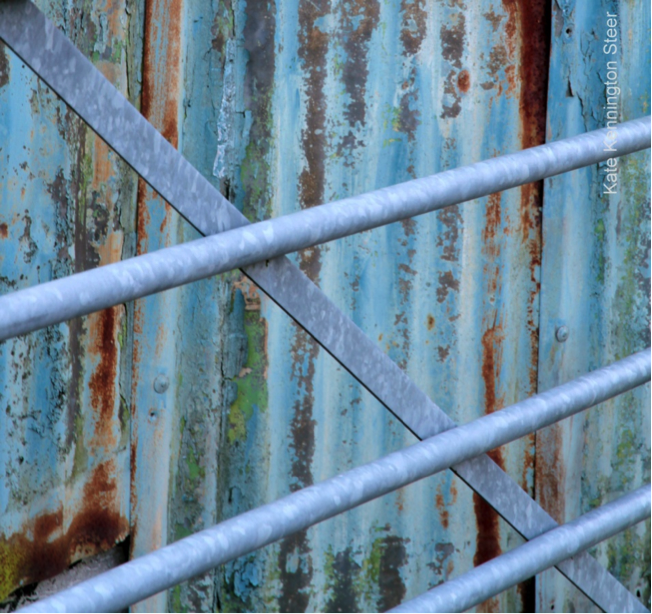 In the last year Christine Valters Paintner wonderful book Eyes of the Heart introduced me to the ancient Japanese art of wabi sabi, a deliberate expression of imperfection and impermanence; beauty is found in incompleteness, in humble things, and needs to be searched for in the least expected places.  It demands a change of heart and mind to look through the surface of the world.
Sounds like Kingdom thinking to me.
And so now I have a contemplative name for what I have been attracted to for many years – it's not just all in my head.
I was reminded of this at Christmas when a friend who is a wood-turner gave me a bowl he had made of Lacewood.  (Lacewood is another name for London Plane trees, so called because the pressure they are under when they grow and form a new branch leave 'wounds' patterned like lace.) He said he had to give me this bowl because the beauty of this particular one was to be found in this wood's scar tissue: that the so called 'flaws' are all about new growth happening.  Needless to say I cried.
And it reminded me too of the comfort I draw from Richard Rohr's story that the Navaho Indians always leave a deliberate 'mistake' in the pattern at the corner of their woven rugs so that the Spirit can enter in: all such rugs are considered incomplete without the Spirit embedded within them.
This is the ultimate Gospel paradox: we cannot be whole until we see, really recognise, the scars, the flaws and the brokenness are all part of the new creation we are called to be.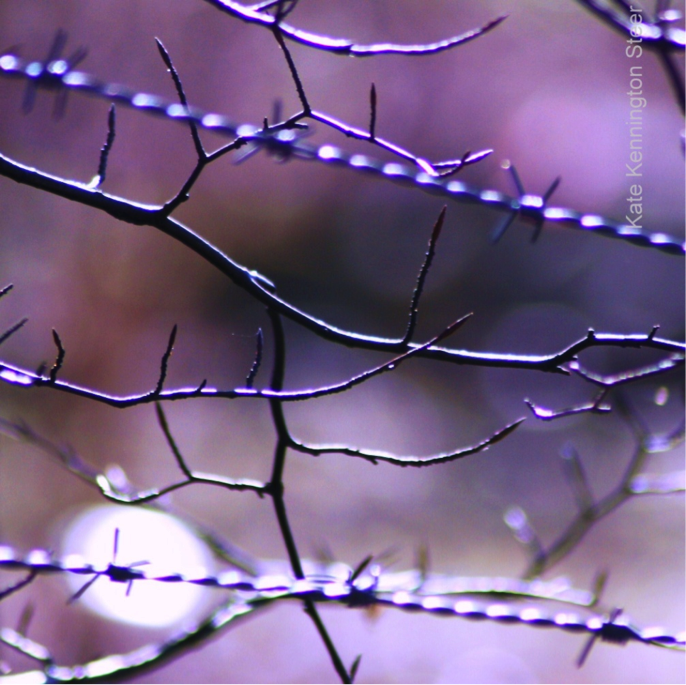 Kate Kennington Steer is a writer and photographer with a deep abiding passion for contemplative photography and spirituality. She writes about these things on her shot at ten paces blog.