There is an ancient Japanese art, from the 15th century, called Kintsugi. It is, essentially, the art of taking broken pieces of porcelain and remaking them into pots. These are usually sealed with gold resin.
It is said, a vessel fixed by Kintsugi will be more beautiful, more precious, than before it was broken.
And when I first found out about Kintsugi, the first thing I thought – (apart from 'Wow, that's a strange word') – was how this reminded me of grace. And how this one word, and what it means, can give us hope of a new tomorrow.
We are broken people, living in a broken world. We've all messed up, made mistakes, got regrets. In some way all of us have participated in the fallen-ness of this world. And we're all in need of grace.
Grace is at the heart of our faith. It's where our journey of discipleship must begin. And it can only begin when we allow God to shine the light of grace on our brokenness. We all know where we struggle, where we've made mistakes. There may be some mistakes we were never aware of, but we all have regrets, actions we wish we'd left undone, words we wish we'd never said, thoughts we wish we'd never had.
And we can keep running from them. Hiding in the dark, keeping these issues away from the light, and denying they even happened. We call this 'burying the past', but all this does is build up inside, until it begins to control us, haunt us, and overwhelm us.
If we are wanting to truly grow, if we want to know the most intimacy a person can have with the divine, we must be willing to let Him shine His light of grace on our lives. To expose ourselves to the truth about ourselves – both the bad, but also the good.
The good is that we are already loved. Already accepted. Already have infinite value and worth. We did when we were conceived, and we always have had. We never have to prove ourselves to anyone, and we need have no fear. Because we are and always will be loved, valuable, and precious.
When we allow the light of grace to expose this truth, we discover hope. We discover the opportunity of a new tomorrow. We see a new story can be written.
God takes the broken pieces of our lives, and puts them together, to make something more beautiful than we could ever have imagined. This process takes a lifetime, journeying with the divine, falling down and getting up again. Being broken, and repaired, again and again.
So this lent, allow God to shine the light of His grace on you. Let Him expose the truth of both your brokenness and your infinite value.
And allow Him to reshape you, to make a new creation. More beautiful than you ever realised. More precious than you will ever understand.
Submit yourself, to God's Kintsugi of Grace.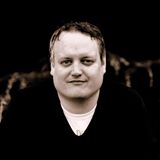 James Prescott is a writer, author and blogger. He blogs regularly at www.jamesprescott.co.uk on encouragement, telling a better story, and discovering hope in a broken world. His first full length book, "Mosaic of Grace: God's Beautiful Reshaping of Our Broken Lives" is available later this year. For more information, check out his blog and follow him on Twitter at @JamesPrescott77