My prayer for Ash Wednesday this year comes out of my own deep desire to be transformed and to see something new of God's image emerge in my life.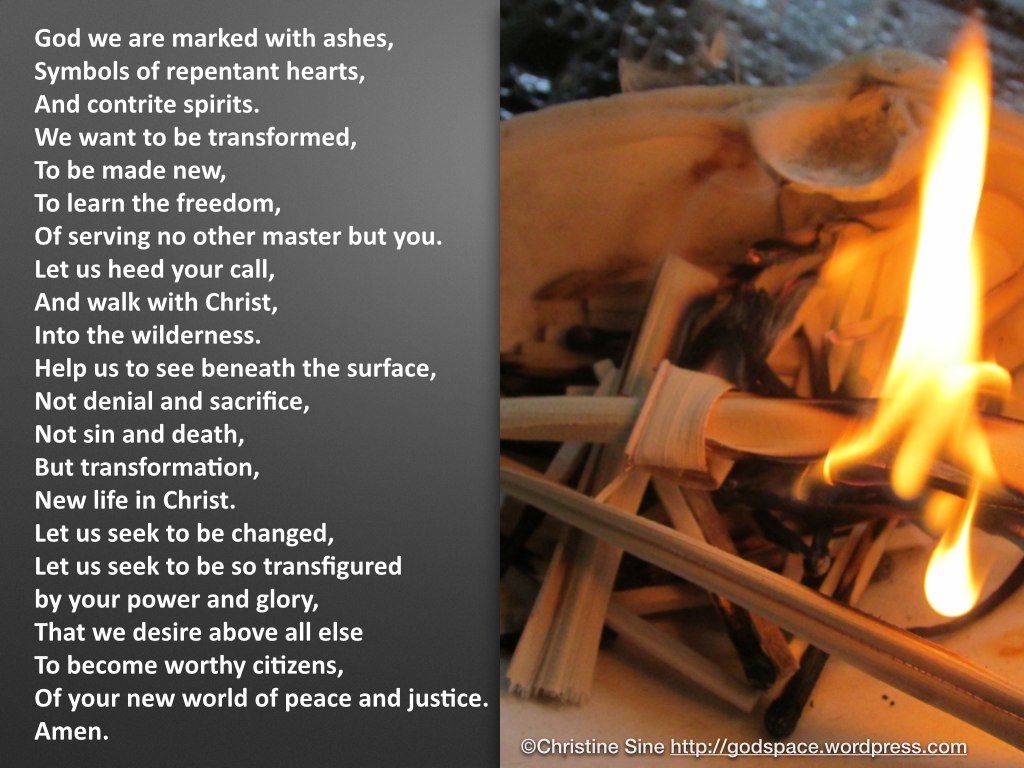 You might also like to check out some of the prayers from previous years.
The featured music: "O Redemptor" from the CD "Prayers of St. Brendan" by Jeff Johnson
© 2011 Ark Records Used with permission. ALL RIGHTS RESERVED.
Also check out this short meditation which Odyssey Networks produced last year as an adaption from one of my Ash Wednesday prayers. It appears on their mobile app Call On Faith and I thought that some of you might appreciate it.
Putting prayers like this to music with photos is a practice that I find very faith building. Perhaps it is a practice you would like to enter into during this Lenten season.